With a bit of luck I'll have my custom built linear PSU's tomorrow. There are two identical units mounted on top of one another using standoffs. The pic is of a test build. If testing shows it makes a definite and appreciable difference it'll be put into a case and it'll become a permanent member of my audio equipment.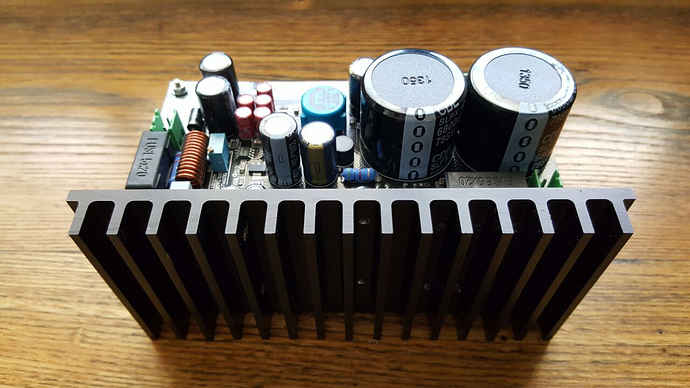 Following the build it was tested to ensure it conforms to specification. Whilst it'll only be required to deliver 5V 2A it's capable of a lot more, so for the purposes of testing performance the output was set to 25V DC using a 25 turn trimpot. The unit was given 15 mins to warm up and then measured using an Agilent / Keysight 34461A multimeter.
Measurements over a period of 5 minutes:
Minimum Voltage: 25.0342
Maximum Voltage: 25.0350
Average Voltage: 25.03457
Standard Deviation: 0.00018
Measured over 1101 samples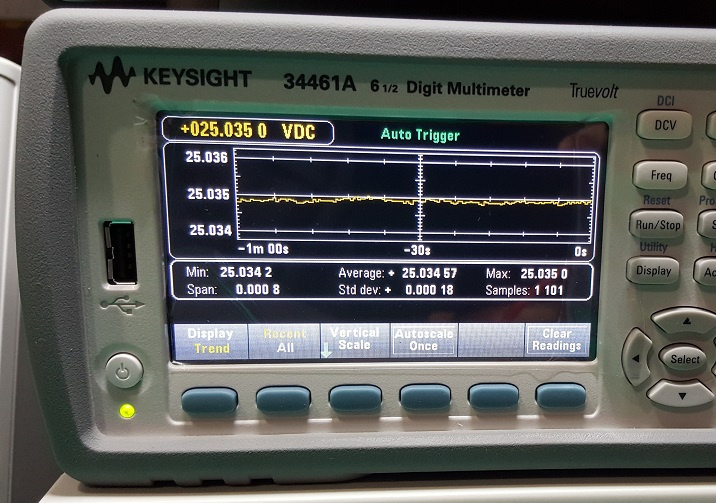 The difference between the minimum and maximum is 0.0008 Volt. Divided by the average voltage of 25.03457 that gives an absolute regulation figure of around 0.0032%
A Keithley (Tektronix) 2231A triple output precision power supply (list price $687) measured using the same method and equipment yields:
Minimum Voltage: 24.9877
Maximum Voltage: 24.9898
Average Voltage: 24.98928
Standard Deviation: 0.00046
Measured over 1007 samples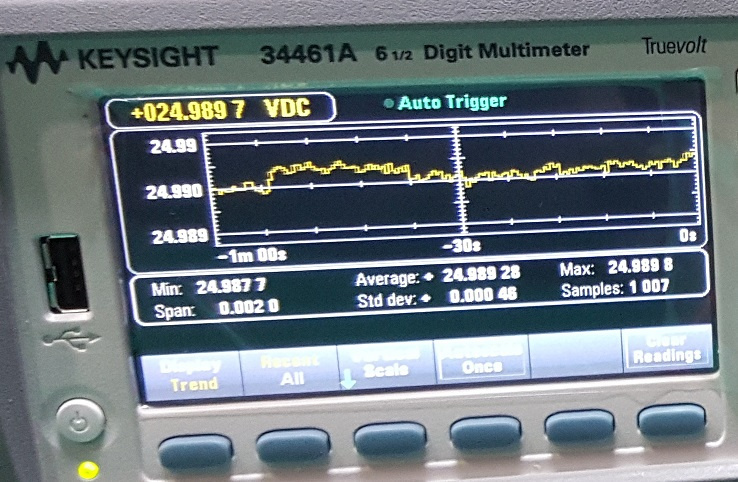 The difference between the minimum and maximum is 0.0021 Volt. Divided by the average voltage of 24.98928 that gives an absolute regulation figure of around 0.0084%
That's a 262.5% improvement on the Keithley precision bench supply.
Whilst the designer has some pretty serious measurement equipment, he was unable to measure ripple and noise on the line with the equipment on hand - it is below the noise-floor of the measurement equipment… which is to say that it is impressively tiny.
Now that I've established and confirmed the LPSU's credentials I'll be using it to ascertain whether there is indeed any merit in adding a really, really good LPSU to the audio mix.
One will power the Roon Bridge device and the other a custom USB cable that carries data only from the source and requires independent power in the event a DAC's USB port requires power from source.
As my listening room has been decommissioned I won't be able to use my ATC's, so I'll resort to the following:
Source: Roon Core > Roon Bridge on ODROID-C2 > USB > DAC
DAC: Yggdrasil
AMP: Schiit Jotunheim HPA
Cans: Sennheiser HD800 with balanced cable.
Hopefully I'll be able to do some testing on the weekend, and with a bit more luck I'll have some exotic USB transports to test a little later as a comparison. If I get to compare some exotic USB transports I'll measure what comes out the business end of the DAC.