Hi all, running Roon 1.3 on a Mac, connecting to endpoints on a pair of Beaglebone Blacks in different rooms, each connected to a Schiit DAC.
They both appear if I click on "About Roon", which shows this: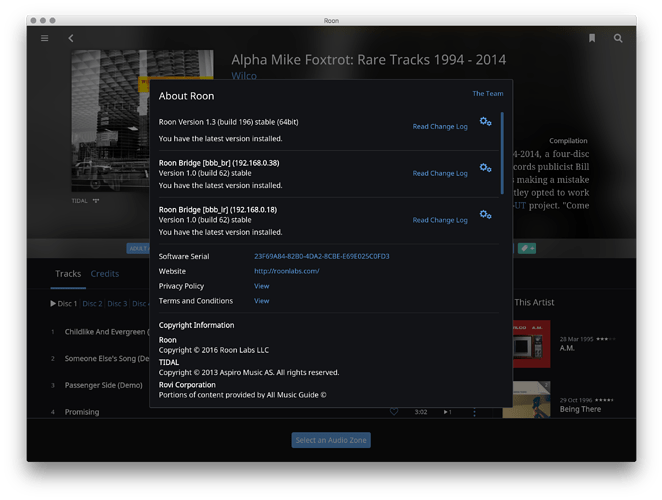 But when I go to audio setup, only one of them appears: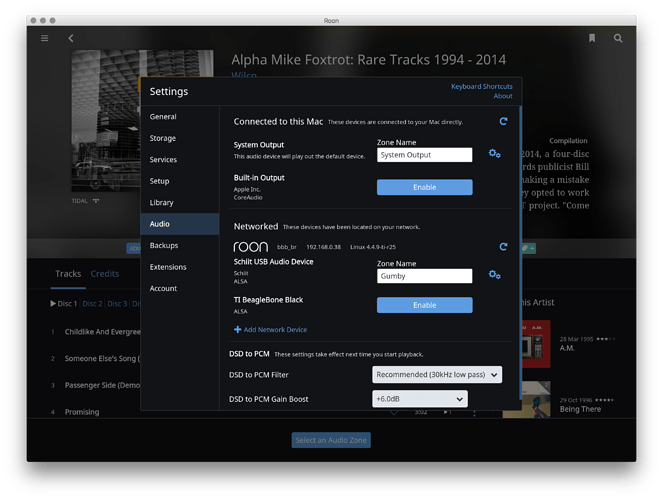 The machine that is missing here can play audio via mpd: it is on the network and attached to my NAS and talking to my DAC. It seems that Roon just isn't seeing it properly.
Any ideas here?
Thanks!
Justin