We have quite a few threads along the 'what are we listening to?' lines but I thought there was probably room for this one too, focussing on hidden gems - albums that maybe aren't that well known, but that we find personally meaningful, moving, uplifting, or exemplary for some other reason.
My personal choice - one of my absolute all-time favourite albums - is this one: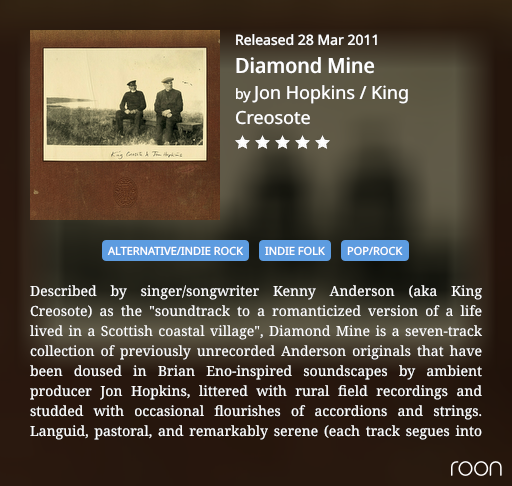 So, if you're interested, post your personally meaningful hidden gems below. I'd suggest we stick to one album each - more thought required, and the thread won't get swamped.