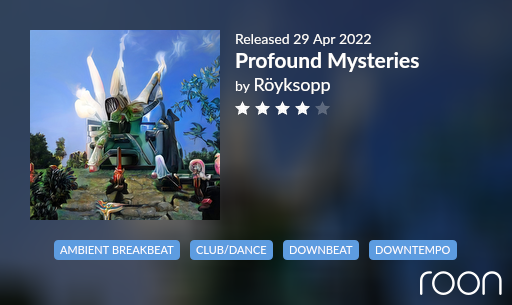 Another great album from Röyksopp (available on Qobuz here).
Got to give that a listen, not had anything from them in my library since junior/Senior which is about 12 years ago


Just added
Came here to post this album but you were faster. Great music from Röyksopp, once again, and some deep bass on few tracks.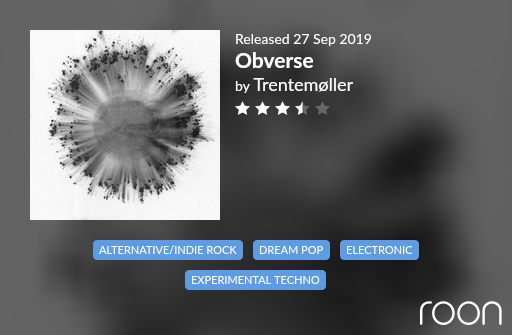 Roon radio served me this last night. I liked the combo with slowdive vocals on the first track. Funny how we find stuff and wonder how we missed it before……
If you haven't listened since Junior/Senior you should also check out The Inevitable End (2014) and the Lost Tapes series they put out between 2018 and 2020. This became an album in 2021 but only included 10 of the 15 tracks from the original series.
Dave I had almost forgotten they existed besides an occasional listen to Melody AM and The Understanding
They are excellent albums.
I will listen to the new one first and then try the others thanks
As an aside, the only track, from any band, that has ever scared me was the last one from Senior – A Long, Long Way. The first time I listened to that album was on headphones, after a long day at work. I had it turned up, but must have fallen asleep at some point during the last few tracks. I was startled awake up by what I assume is a horse (at around 7:22), was completely disoriented, and had no idea where I was or what was going on for the next minute or so. I still find that track quite disturbing

A few tracks in Dave and it is an excellent listen already.
My sub is getting a workout that it is really enjoying as well, so everyone wins

This is a great album. I didn't read the notes as I listened but was pleased to hear Alison Goldfrapp popping up. I saw her a few weeks ago at Oxford O2 doing Felt Mountain.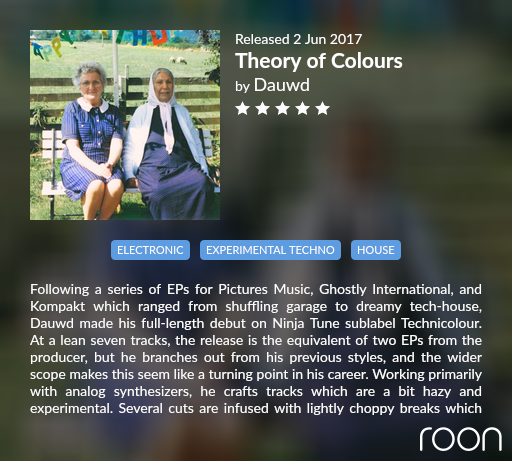 Only discovered this today, excellent stuff. Leitmotiv my highlight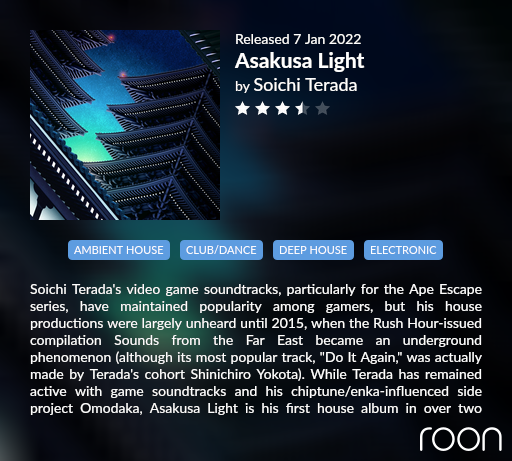 More straight up house, very well done, from Japan. The Rush Hour compilation of his 90's stuff is also worth a listen, 'Sounds from the far east'.
Gorgeous production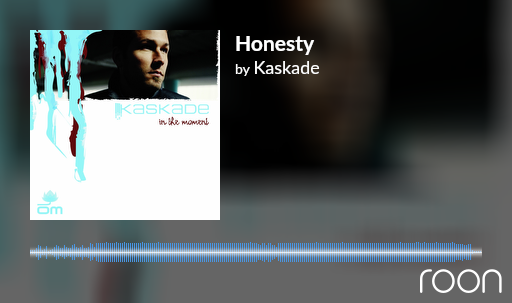 Bought physical CD via Discogs. Ripped and loaded. Some very interesting soundscapes here and a nice workout in the low end, subs are happy.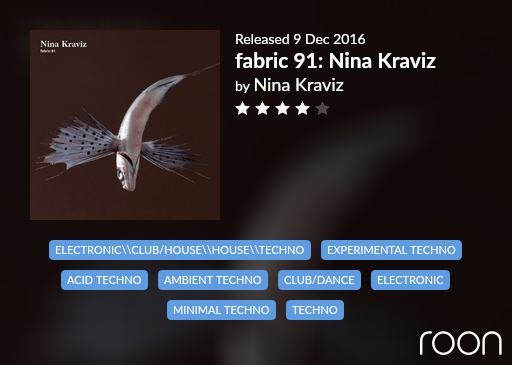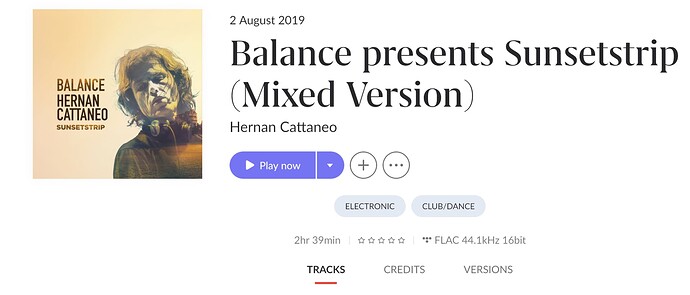 One of my favorite DJs. Unfortunately very limited catalogue on Tidal and Qobuz. Even his CDs are rare to find.
Outstanding! I loved "White Rabbit" in the mix. Some of it reminded me of Mathew Jonson's great Fabric 84.
Thanks for that… Great stuff…

Currently enjoying this.

Ooh nice ! I know what to listen to tonight.