Core Machine (Operating system/System info/Roon build number)
Ubuntu 20.04.1 LTS (GNU/Linux 5.4.0-65-generic x86_64)
Roon version 1.8 (build 753) stable
Network Details (Including networking gear model/manufacturer and if on WiFi/Ethernet)
Ethernet
Audio Devices (Specify what device you're using and its connection type - USB/HDMI/etc.)
Google devices and Roon Bridges (RoPieee)
Description Of Issue
The "Live Radio" functionality is no longer working. This was present prior to upgrading from version 1.7 to 1.8, so perhaps not specific to the upgrade to 1.8 at all.
When I select "Browse > Live Radio" in the side bar I get a listing of recently played station. There seems to be no way to browse all stations.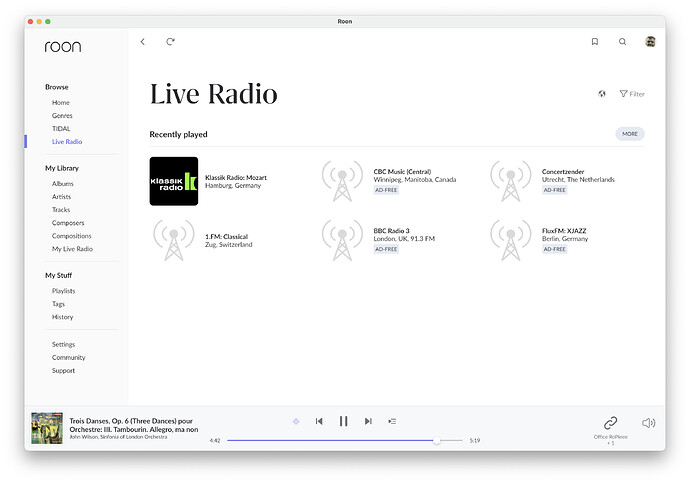 When I select any of these recently played stations I get "Station unavailable/Station no longer exists" message.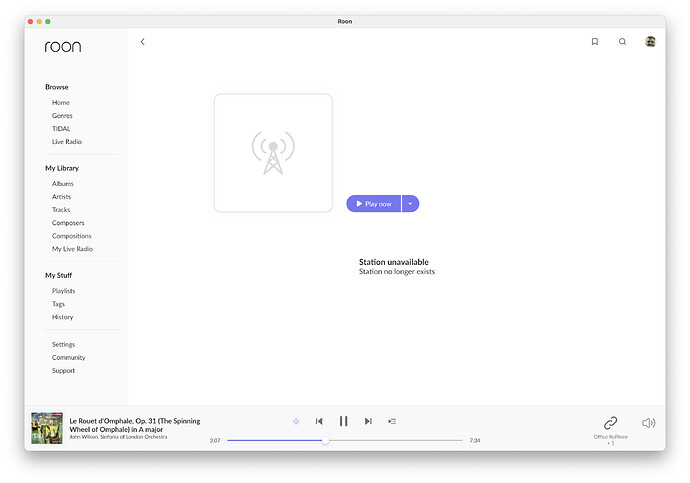 Thanks,
Adi