Roon Core Machine
MacMini M1 8GB
Networking Gear & Setup Details
Wired MacMini and SqueezeBox touch
Asus RT-AX92U router for WiFi
Connected Audio Devices
SqueezeBox touch EtherNet
Number of Tracks in Library
Still indexing… about 10K
Description of Issue
Just started a 14 day trial. Got Core setup on my MacMini, and connected to my SqueezeBox Touch once I figured out what needed to be done. Playing Music OK.
My iPhone I installed Roon.app, and it too works great as a remote to the Core controlling playback on the Squeezebox. However, Roon.app on my iPad just spins searching for any Squeezebox devices. All OS versions are latest from Apple (as os 12/1/2023).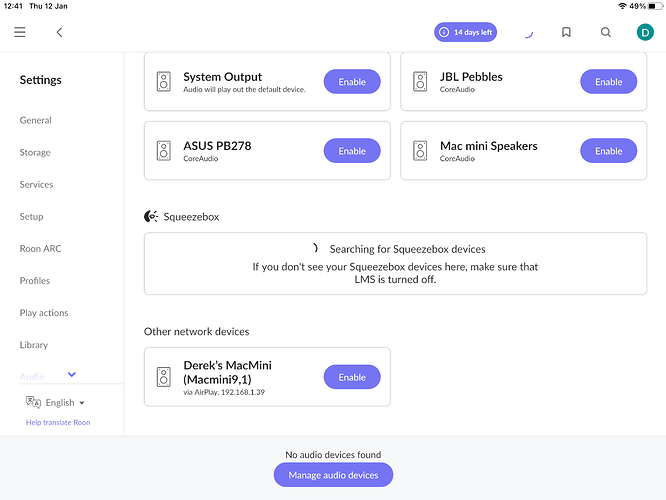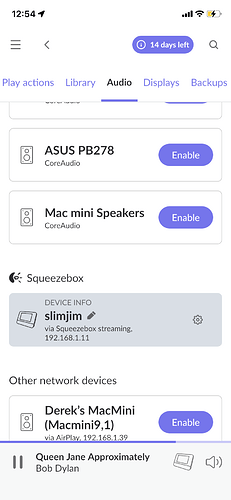 I have restarted the iPad. What can I try now?.
Regards, Derek Denyer