I'm running into strange issues since 1.6 with local albums dissociating from an Artist(s).
E.g. Sigur Ros.
Firstly I have a multiple artist problem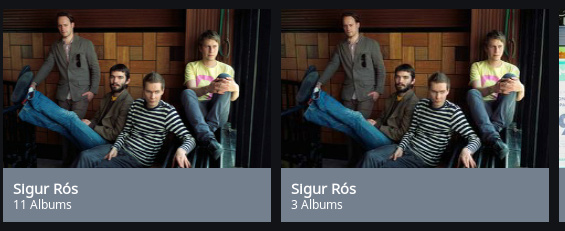 2 things to note here. Firstly these cannot be merged. Secondly, although one says 11 albums, when you click on the artist they both go to the same artist record - the one with 3.
Now, on the artist page, I first noticed the problem and there was only one album showing (Helma)


I got the other albums to associate back to the artist by finding them on the search page, clicking on the album then in the edit page for the album and re-scanning

The problem is there are another dozen or so albums just for Sigur Ros, and more significantly, I don't know what other parts of my library have become corrupted this way.
By the way, I carried out a Forced re-scan of my storage location to see if that had any impact, but it didn't.