Content you're reporting an issue with
e.g., 12/16 Bartók library albums can only be retrieved by searching for 'Bartok' but don't appear via My library > Composer > Bela Bartók > Albums in my library. Weirdly, they can also be retrieved by left-clicking the … icon in Composer and choosing View albums in library…
Have you made any edits to this content in Roon?
no
Is the album identified in Roon?
yes, even the composer and artists are correctly identified
Is this content from local files, TIDAL, or Qobuz?
local
Screenshot of import settings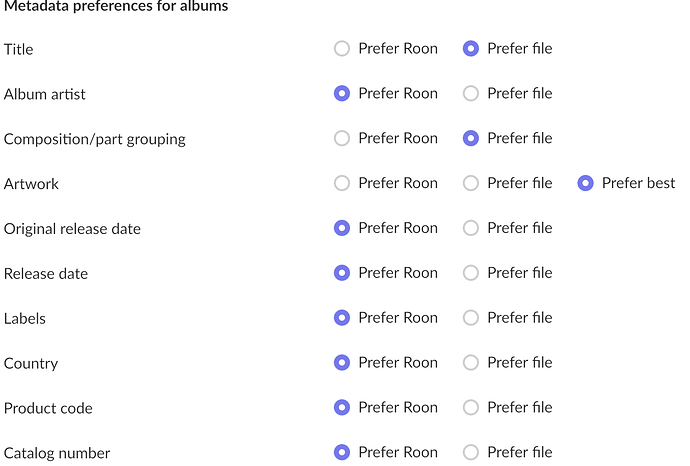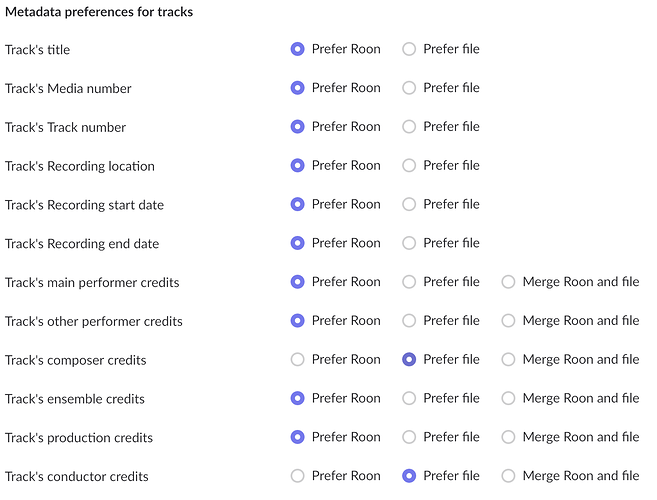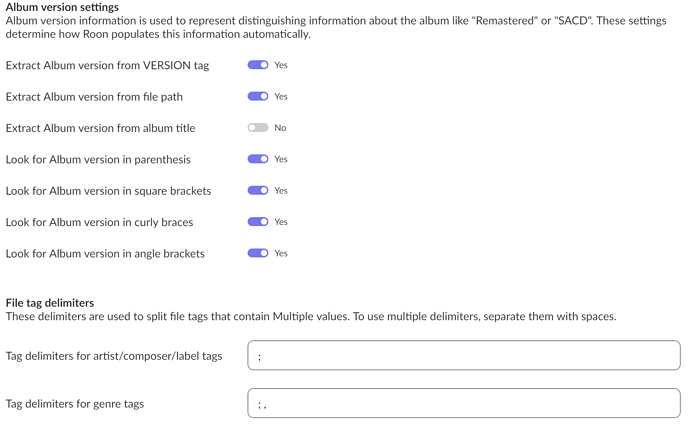 Description of the issue
e.g., 12/16 Bartók library albums can only be retrieved by searching for 'Bartok' but don't appear via My library > Composer > Bela Bartók. Weirdly, they can also be retrieved by left-clicking the … icon in Composer and choosing View albums in library… All albums contain the tag COMPOSER: Bartók. I have this issue for many composers (all just LASTNAME).