Roon Core Machine
Intel NUC NUC7I5BNH
Crucial 4GB DDR4 2133 MT/s SODIMM
ROCK 2.0 (build 1211)
Networking Gear & Setup Details
Don't know the router, but everything is connected to Ethernet (endpoint and NUC)
Connected Audio Devices
Raspberry Pi 3B, HAT HiFiBerry Digi+ Pro running latest Ropieee version.
Number of Tracks in Library
41438
Description of Issue
It seems like I can no longer see (or add/edit) local genres.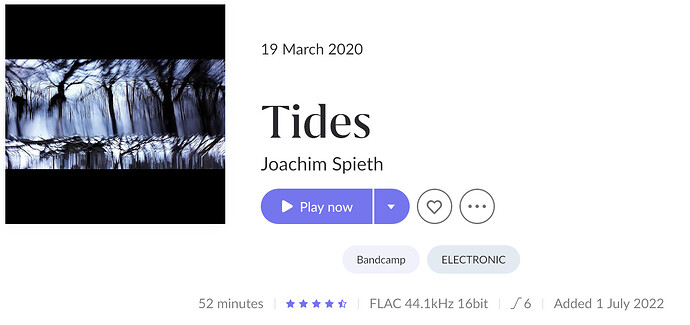 The above screenshot shows what is visible on the album page.

The second screenshot shows what I see in the edit view of the same album.