Upgraded to Version 1.2 a few hours ago. Added some music-related internet radio stations. Left it for a few hours, and now it will not connect. Repeatedly loses connectivity moments after it connects. Roon Server is running on a separate machine - has been working well under version 1.1. This issue applies on each remote computer I've been using to control the server.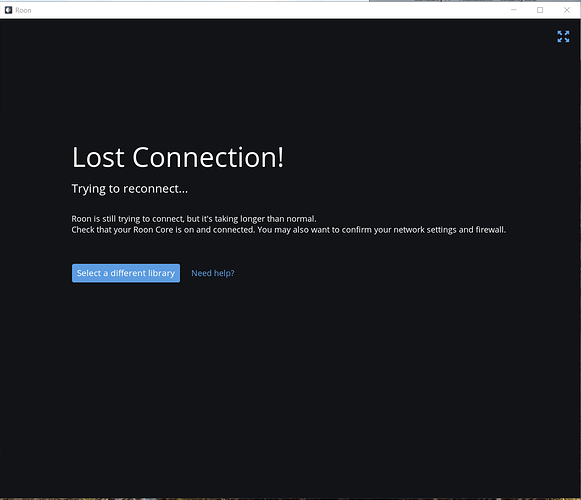 This is an intermittent problem. Occasionally all's well - for a fairly short period of time - then connectivity is lost once again. This is happening with the controlling computers and with the endpoints as well - loss of connectivity to RoonServer.
I've tried stopping and restarting RoonServer (as I said, it is on a separate machine - Windows Server 2012R2). That doesn't seem to help. Maybe I should try uninstalling and reinstalling RoonServer?