I have done everything I can think of and have decided to throw in the towel and see if someone has a suggestion. I have lost the ability to playback from one of the computers with RoonBridge installed. Details of my setup are as follows:
RoonServer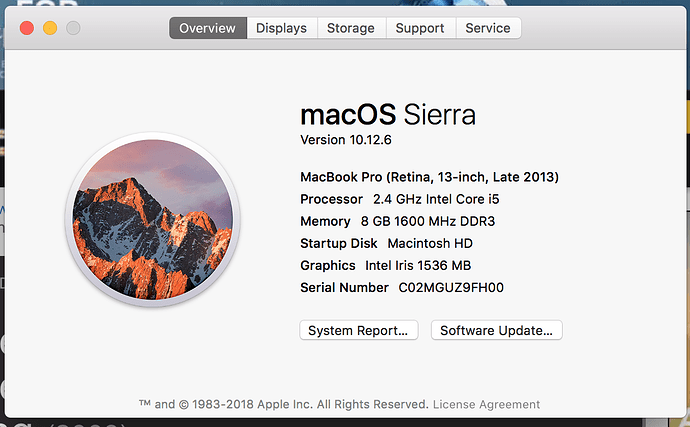 In terms of playback devices, I have two computers and a number of networked devices (AppleTVs, Airport Express, Chromecast, iPad). The computer that no longer lists as a playback device is this:
Bridge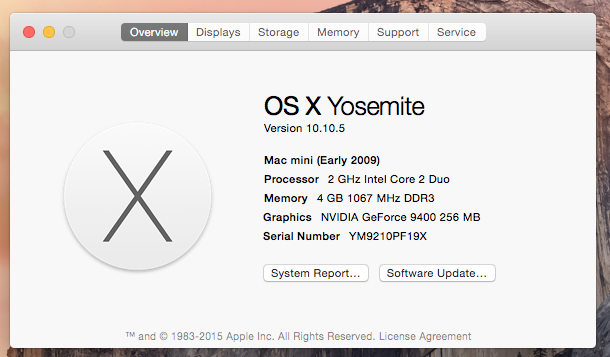 The server and the bridge are both connected to the network via gig ethernet with WiFi shut off. The remaining devices are connected to the network via a mixture of ethernet and WiFi. Note that I have tried connecting the two machines (Server and Bridge) to the network hub, to spare ports on the Apple Time Capsule and a mixture of the two. Also, there is not an IP conflict between the devices.
I can ping the Server from the Bridge computer and ping the Bridge computer from the Server. I have tried with the firewall off (not my preferred method) as well as the firewall on with exceptions allowed for Roon and RAAT server.
I have installed Fing on one of my tablets and was able to see both computers without issue.
All machines have been rebooted several times. As a more recent extreme approach, I did a completely clean install of the Bridge computer that including full erase of disk. Note that I did NOT use the image stored on the Time Capsule to rebuild the machine.
I have confirmed that RoonBridge is running on the computer.
The weird thing is that if I look at the settings on the Server, I can see the Bridge computer listed on the About Roon page (Hejs-Mac-mini).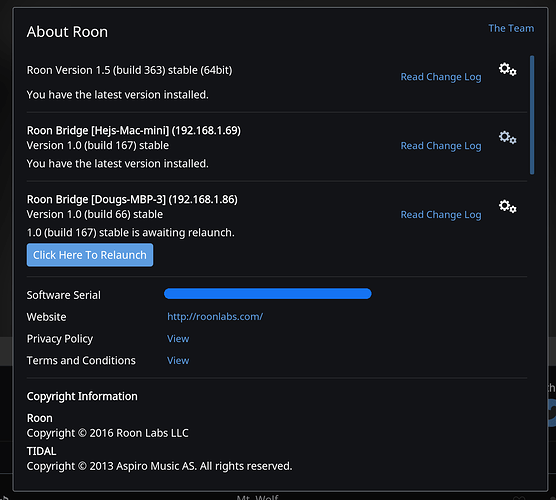 Appreciate any thoughts, suggestions, etc.
Tagging @support