Hello,
Roon user since 2 weeks, Roon makes me think of a black box whose content is impossible to know.
I am trying to check what has really been integrated by Roon and I am very confused.
For example, I have 8 recordings of Bellini,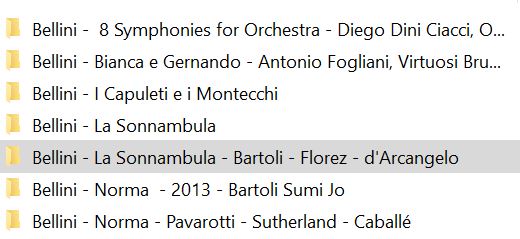 plus a few excerpts here and there. When I do a search on Bellini, I have NONE of the recordings, only excerpts.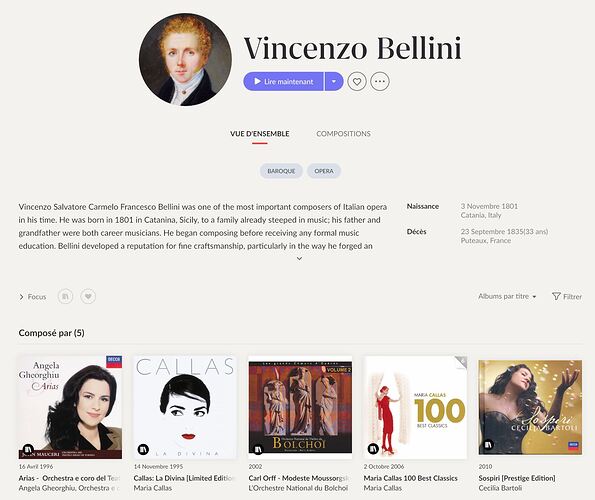 if I search by title, nothing either.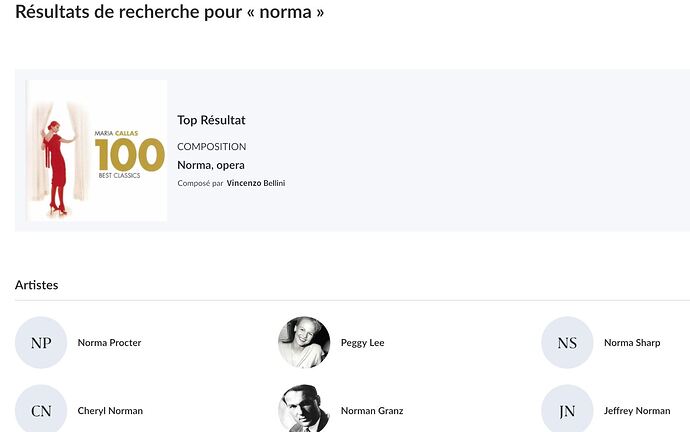 I checked the rejected recordings, as well as the credits, they are good.
Since Roon doesn't want us to be able to search by folder, I don't see how to find out where these recordings are or how to retrieve them.