Content you're reporting an issue with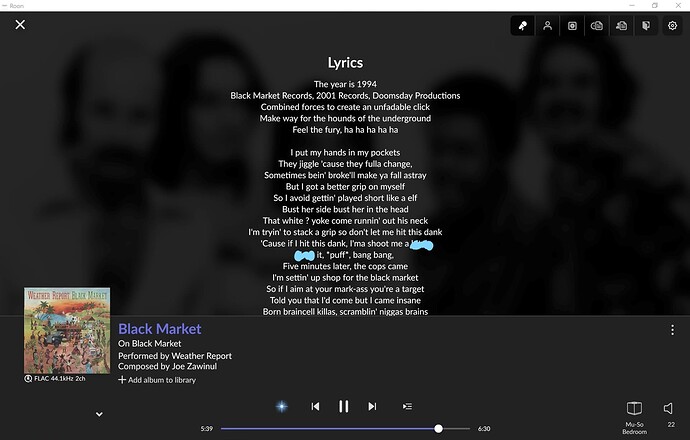 Have you made any edits to this content in Roon?
No
Is the album identified in Roon?
Yes
Is this content from local files, TIDAL, or Qobuz?
Track is playing from Qobuz, but also have a local copy with same issue.
Screenshot of import settings
They are the default, have not touched them.
Description of the issue
The track is instrumental but I'm being shown lyrics, seem like rap lyrics, full of expletives which someone might find offensive. See screenshot at top of post, expletives covered up.
Regards, Jon.