DLet's use Led Zeppeling as an example here.
I have this problem with several artists.
For testing purposes, I'm using only Tidal and no local music.
When I enter Led Zeppelins artist page I can see 8 "Main Albums":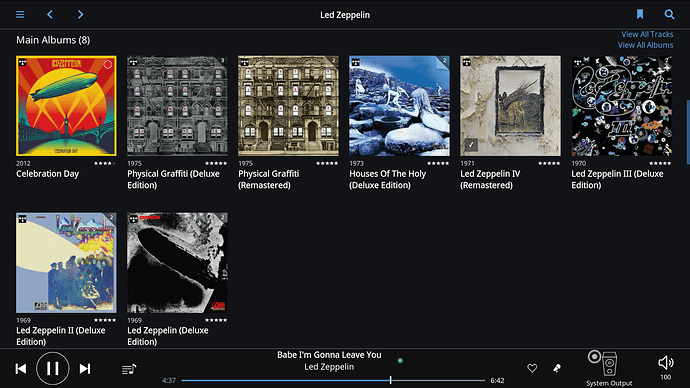 Scrolling down a little bit I can see 22 "Main Albums":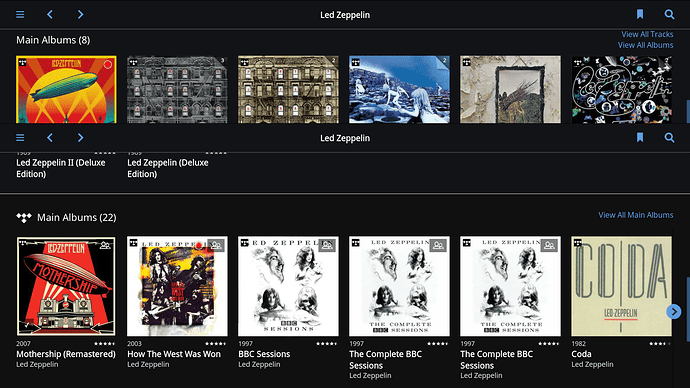 I first ran Roon server on my linux server. Stopped Roon, deleted the cache, started Roon. Same problem.
I then ran Roon directly from my HTPC in Windows 10. Same problem. I have even reinstalled Roon and deleted all configuration files.
Why does Roon do this?
I really want to have all albums from an artist easily available in one place, and not two different sections…
Thank you!