Hi, what is the difference between the 2 Main Albums sections on this search results screen for Steely Dan?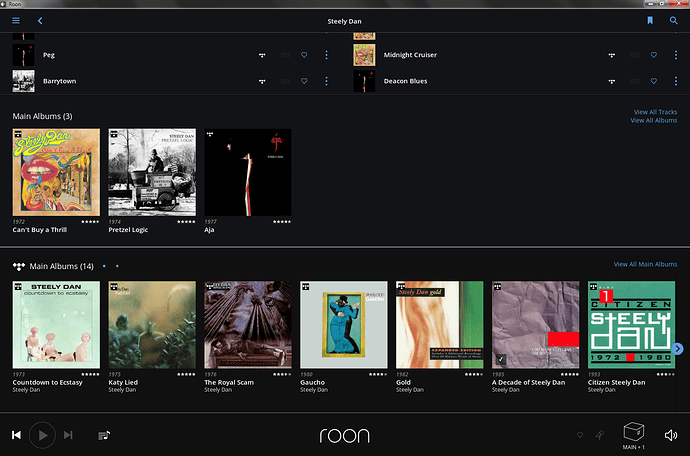 2nd row. Far right. I have this problem too.

Ha, ha. Ignore this post too!
This first row is albums is that are in your Roon library (either local files or added in from Tidal)
The second row is albums that Tidal has (but are not in your Roob librarary)
@Carl thank you for your assistance. So I have no local files yet in my Roon installation - I have disabled Watched folders. How did these albums "get added" to my Roon library from Tidal?
If they were favourites in tidal already they will get added to your collection.
@JayNYC,
Did you check if these albums are favourited on Tidal?
Is it good now?