Is there a way to manually group several tracks from an album as a "work"? These would be tracks that one would rarely want to listen to separately because they don't stand on their own very well, or they were originally composed and recorded for gapless playback on LP or CD. For example, the last nine tracks of Abbey Road: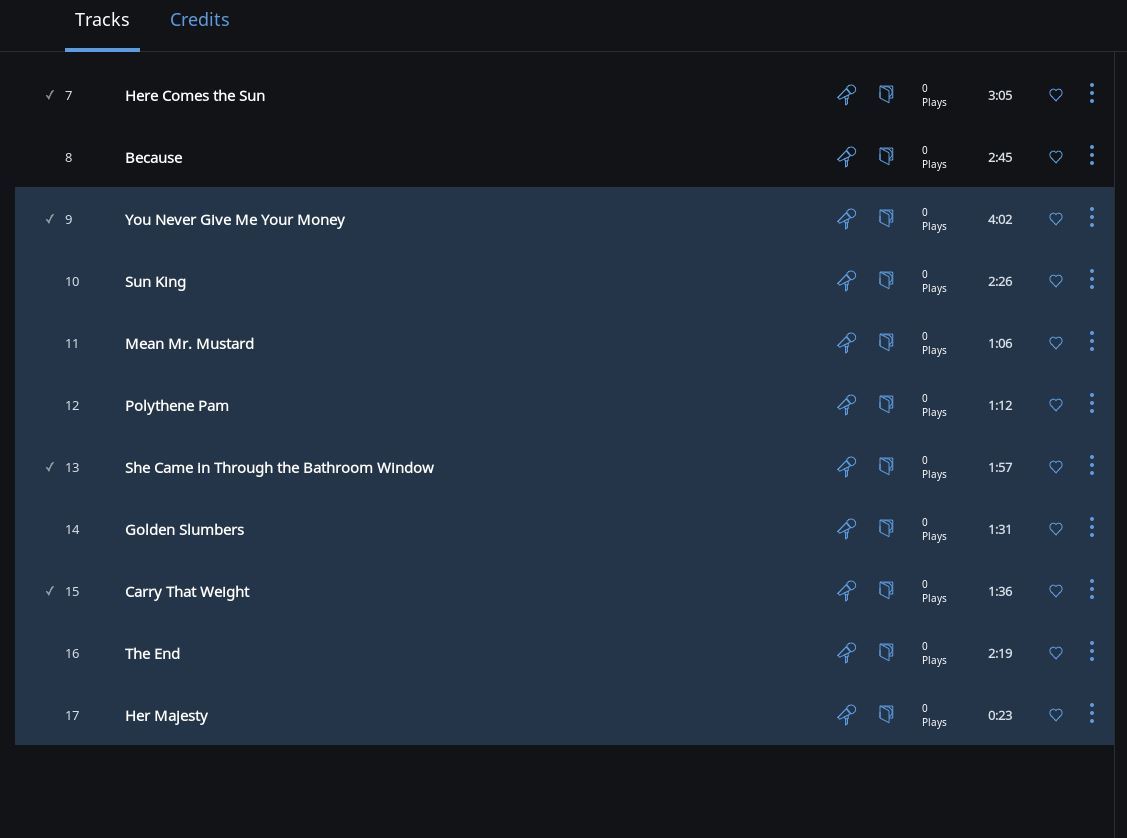 or Sweet Thing/Candidate/Sweet Thing (Reprise) from Diamond Dogs, or the entire B side of Neil Diamond's Tap Root Manuscript. I expect they would end up looking something like the film score from The Lion King: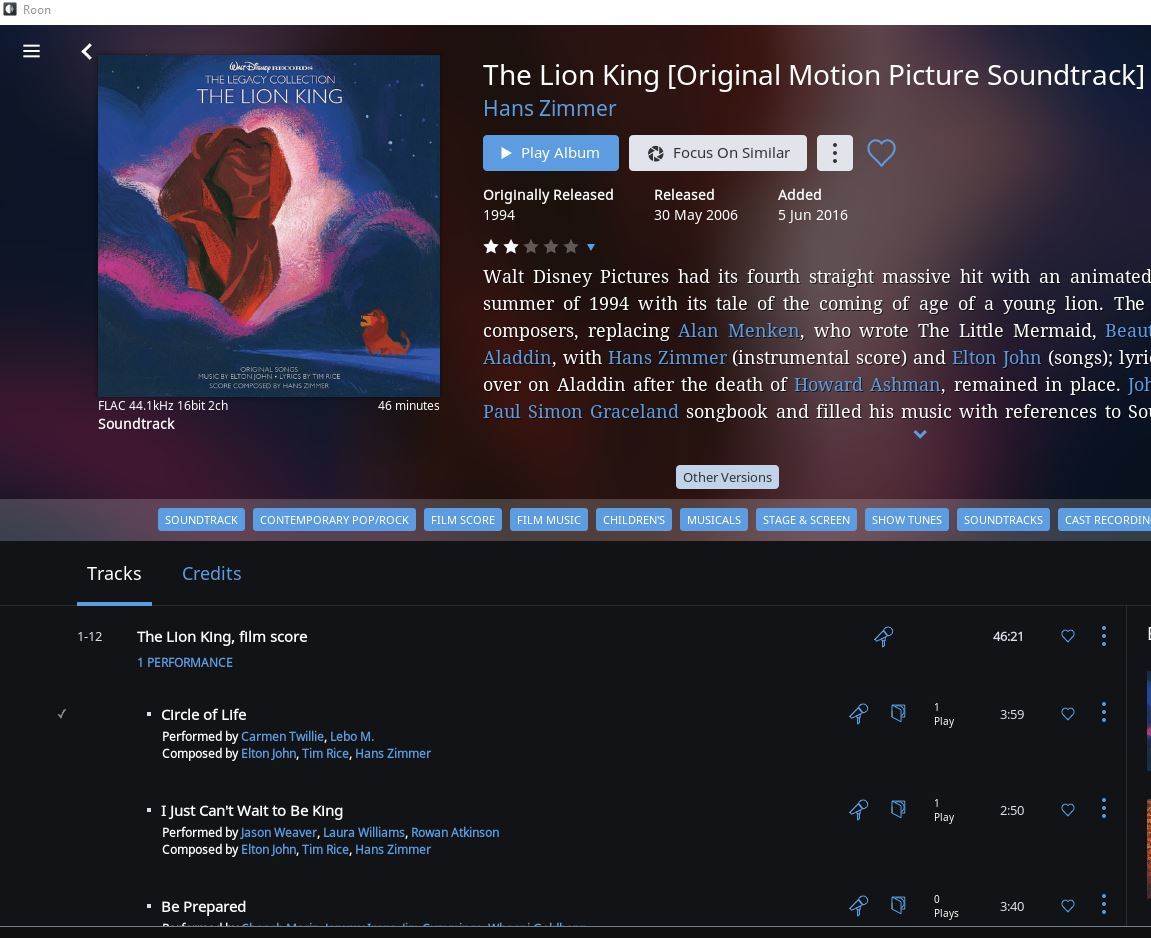 If not, I would like to add a feature request.
EDIT: In the past, I have manually stitched together the tracks in Adobe Audition, but it would be easier and faster, and they would display better, to have them connected in the Roon database in some way.