My Roon is missing many albums. I don't even know how many without comparing folders and Roon albums manually…
As an example, Roon finds only 8 of 12 Electric Light Orchestra albums. They are in the same folder, nothing different in the files. All m4a, permissions of files and folders the same (770), same owner, no long file paths. I have "touched" the files to help the rescan. No success. They are also not found by searching in Roon for the album or track name. They show up nowhere. Here is a screen shot of the files on my NAS, the orange marked albums are not found: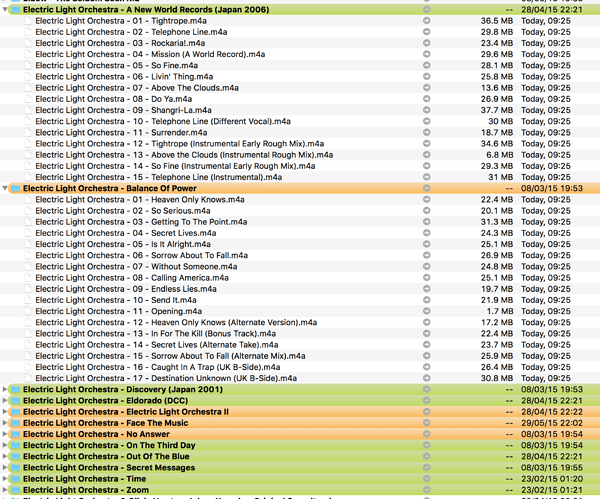 Files are on a QNAP 871T NAS (SMB) , Roon on a headless MacMini late 2012, El Capitan, wired ethernet.
This looks like a structural issue, not some spurious odd file or folder.
I hope you can help me out.
Ruud