I don't know who is this Eric Reed:

In the Wynton Marsalis and Billy Higgins albums it shoulb be this, instead: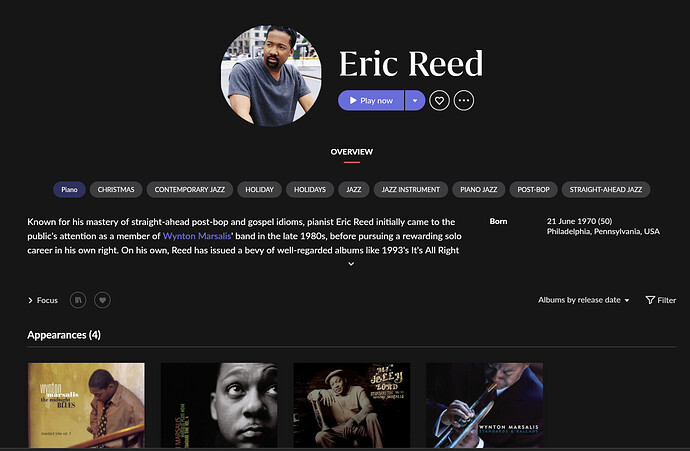 (who is also credited in Marsalis albums, roon metadata, but not matched with my files tags).
In the Esperanza Spalding album, it should be this other Eric Reed:
but i don't know if here the roon match is correct. In any case, the 2 are mixed up.