This issue has been alluded to in passing a number of times in posts, but I don't recall seeing any acknowledgement from the Roon team that the issue is being investigated. Hence this post.
The works in many classical Qobuz albums are being displayed without Composer credits in Roon, even though the Composer credits are shown with the tracks in the Qobuz app.
I have Roon set to always display Composer credits.
Here's an example that I added to my library today:
Night Music - Dorothee Oberlinger & the Sonatori de la Gioiosa Marca on the Deutsche Harmoni Mundi label.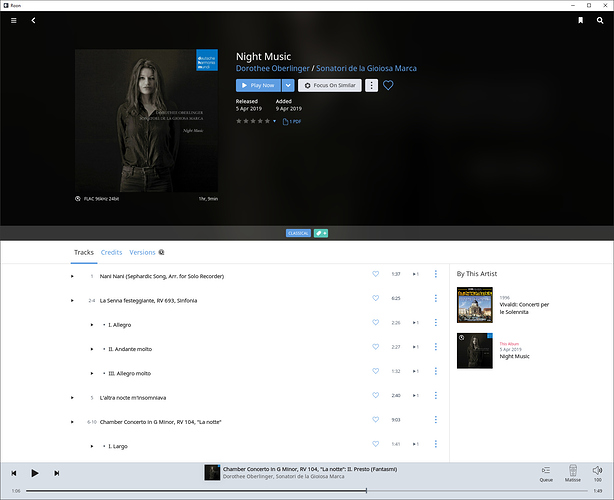 It is one disc with 25 tracks.
I have not made any edits
The album cover is provided by Roon
The album was identified automatically
The album is from Qobuz
I do NOT see the same issue in the Qobuz app - the Composer credits can be seen.