Content you're reporting an issue with
If you are looking for the Artist: "Mash"
It will show little to no information about the artist. However, the discography will show albums and singles from two different bands which seem to have identical names and which are erroneously merged as one in Roon.
Have you made any edits to this content in Roon?
no
Is the album identified in Roon?
Yes, the albums are identified.
Is this content from local files, TIDAL, or Qobuz?
Qobuz
Screenshot of import settings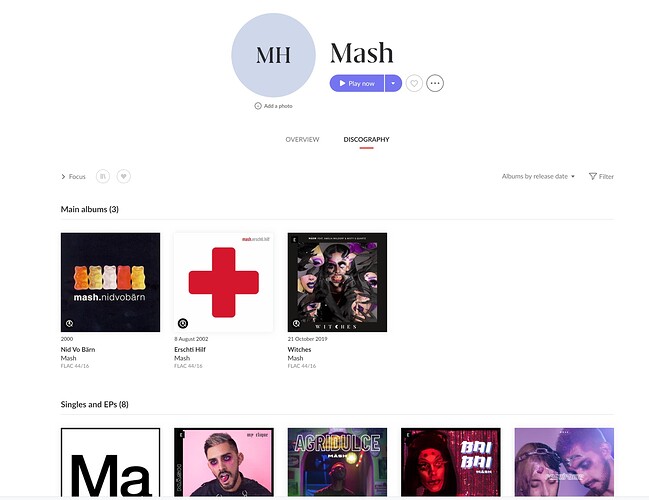 Description of the issue
Only the first two albums from 2000 and 2002 are for the band Mash from Switzerland. All the other albums and singles are from another artist with the same name.