Hello
When using ROON, the Master (MQA) sound source of the Tidal may not be visible.
For example, Shawn Mendes's albums don't have any Master songs on ROON.
But there are several Master albums in the Tidal app.
I will attach the captured image.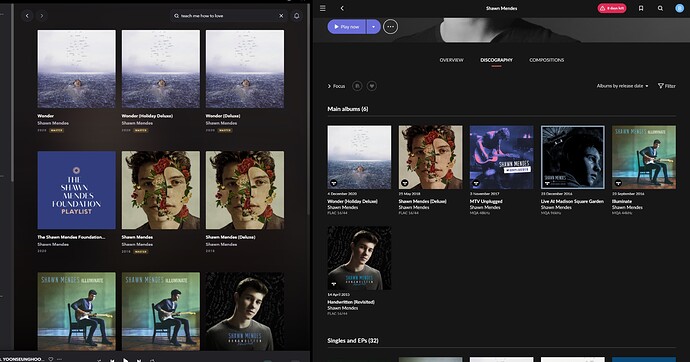 left : Tidal app , right : ROON
ROON will access Tidal with my Tidal account, and I am normally logged in to the Tidal service in Rune. I think what you see on Tidal app and what you see on ROON should be the same.
Even the number of albums is different.
Why is it different from the Tidal app?