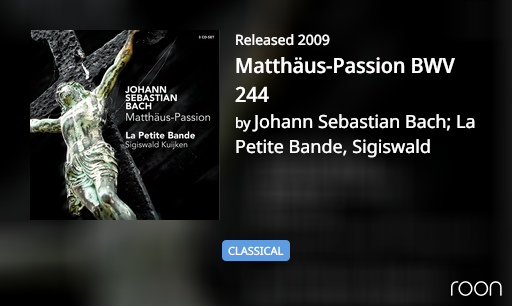 This version of the Mattäus-Passion is correct identified by Roon. SACD x 3 La Petite bande Sigiswald Kuijken.
However, when I look up all the versions of the BWV 244 (have 3 others) this one is not listed.
It isn't recognised as BWV 244. How can I correct this?
When playing it lists 68 compositions, I can't choose multipart composition in the edit album screen.
Because it is identified by Roon, but not correct handled, maybe the solution is with rovi?