Hi Guys,
Core Machine (Operating system/System info/Roon build number)
Ubuntu server linux Roon Core:
Linux rooncore 5.4.0-42-generic #46-Ubuntu SMP Fri Jul 10 00:24:02 UTC 2020 x86_64 x86_64 x86_64 GNU/Linux
Network Details (Including networking gear model/manufacturer and if on WiFi/Ethernet)
Wired only network, gigabit ethernet.
Audio Devices (Specify what device you're using and its connection type - USB/HDMI/etc.)
Mcintosh MA8900 DA1 DAC.
Description Of Issue
Just noticed my Mcintosh device does figure as "Unidentified device", not sure when it happened or why, I did rebooted the bridge machine, reloaded the device settings, powered off the core, bridge and integrated amp, disabled the device and still shows up as unidentified device, any ideas?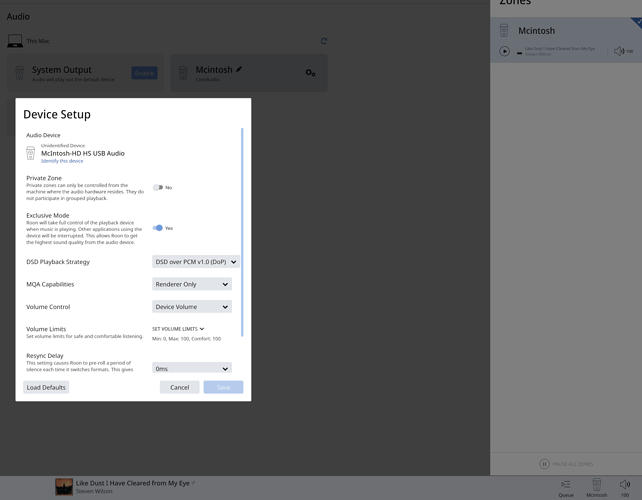 Thanks!