And after four days of normal usage the RAM is at almost maximum usage again.
Here you can see a list of when the RAM usage exceeded the configured threshold of 90% in Zabbix (monitoring software).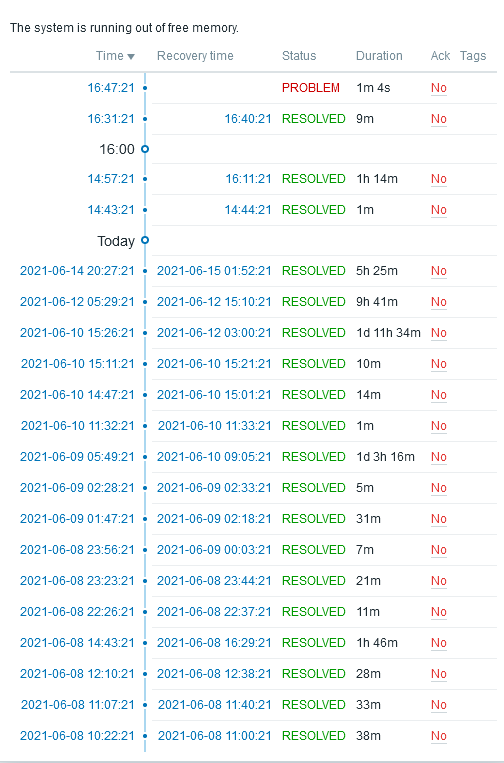 All my VM's are running 180+ days without a reboot or me having to look after them every week, except Roon which is a bit annoying to be honest.
Edit:
I might go ahead and configure a cronjob or something to restart Roon automatically every night as a temporary fix. Please let us know when there is a update regarding this incident!