Hello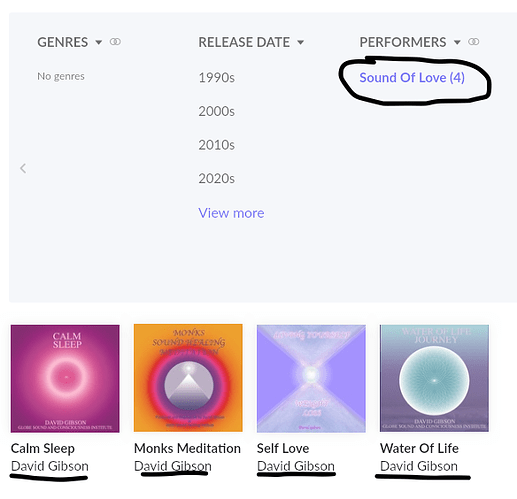 From the screen grab, you will see 4 albums originally had the metadata of the artist as Sound of Love. However, I have changed the meta data under edit files to "David Gibson".
You can see the albums are displaying the correct updated artist name, but when I try to filter through the focus tab, they do not come up under the updated artist name but the old artist name.
can you please advise.
regards
Rasoul