hello your response took so long that I was away and just came back.
you can see that sound of love has been unselected and David Gibson selected. but under filter the tracks are still coming up under sound of love.
How can we have these files come under David Gibson?
thank you
so your solution did not work. please see the screen grabs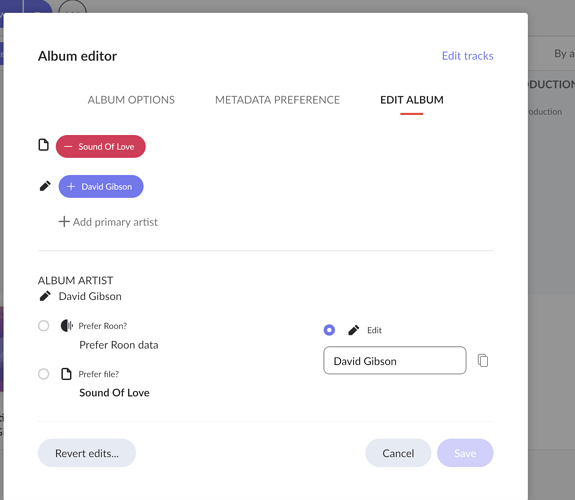 Continuing the discussion from Meta Data not sorting properly:
Content you're reporting an issue with
Have you made any edits to this content in Roon?
Is the album identified in Roon?
Is this content from local files, TIDAL, or Qobuz?
Screenshot of import settings
Description of the issue