Content you're reporting an issue with
The band Shihad (who was known as Pacifier for a couple of years about 20 years ago) has an album by a completely different band called Pacifier linked to their discography. This children's album does not show in All Music or Tidal, so seems to be a Roon linking error.
Have you made any edits to this content in Roon?
No.
Is the album identified in Roon?
Can't see unidentified anywhere.
Is this content from local files, TIDAL, or Qobuz?
Content is from Tidal.
Screenshot of import settings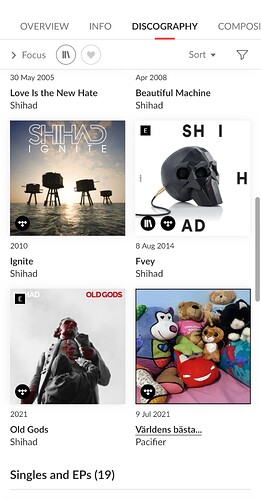 Description of the issue
Metadata is linking to a Children's band called Pacifier as Shihad were also known as this between 2002-2004 (apparently the name Shihad was too close to the word jihad for America record labels a year after 9/11). I can't see any way to delink or hide the incorrect album.