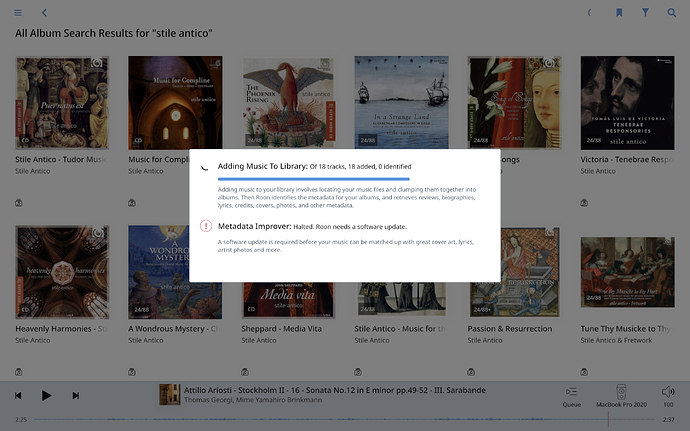 Hello. For several months now I have consistency had the same two issues. When I open the Roon app, either on my MacBook Pro or my iPad Pro Roon runs, but has a spinning circle in the upper righthand corner.
When I click on this circle I get the attached dialog. It's the same number of tracks, and the same Metadata Improver needs software upgrade. I've written to support multiple times and it always gets referred to "engineers" … then nothing.
I know several posts have been made about this issue, but I have yet to find a clear path to get past this Roon behavior. I am using the latest Roon apps, and the latest Roon Core NAS software (Version : 1.7 (build 667) stable).
I have rebooted several times, but still it persists. And more often than not Roon asks me to re-login to my Roon Core. And when I do the process is less than straight forward.
Is there a solution out there?
Thanks