I have the same problem for quite some time now. I am running Roon 1.7 (build 555) on a Mac mini with macOS 10.14.6, the library is kept in sync with iTunes.
Every time I add files to iTunes, they are shown in Roon and Roon can play them, but there is this wheel spinning on top of the Roon main window. If I click on it I get the following dialog: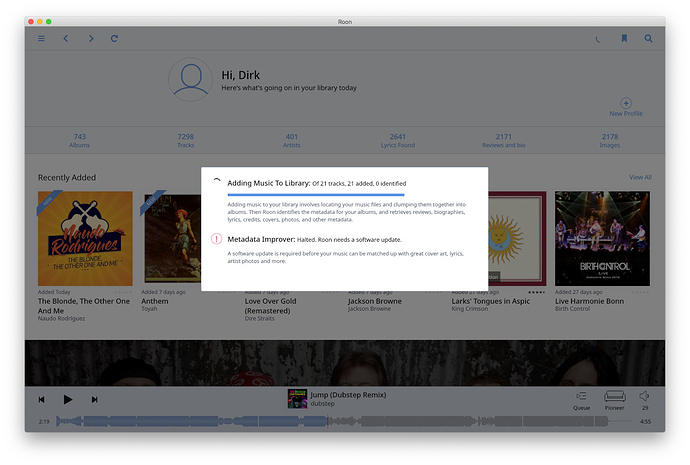 The wheel is spinning for days now. Restart of Roon didn't help. If I add another bunch of songs to iTunes the number of tracks changes (can get higher or lower, not a sum), but nothing else.
Please look at this issue, I'll be glad to provide any information you need.
Regards
Dirk