What's the consensus?
I'm really enjoying this. Think it's a phenomenal/ beautiful album actually. They're right at the top of their game
and the cover art is spectacular
I've picked up the 2xLP version it's really something
I have been really enjoying it myself and off to see them next week.
Let me know how the show is, I still have 2 months to wait

I will post in the concerts thread, it is only a week today and it is getting more exciting

This was posted in another thread by @jb76.
It is more Prog Metal and I have enjoyed it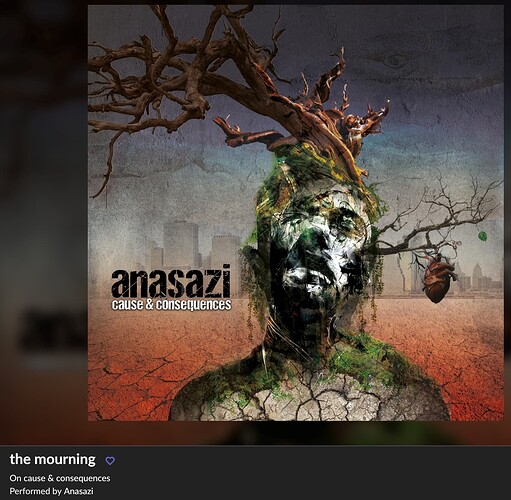 Only for the shirts they wear is worth the ticket price (at least on the Italian dates)

Well in that case I hope to get some good photos
Couple weeks here before Haken show, I am not a huge fan but really liked their last two albums. Week before that is Wilderun with Kataklysm in small club and that is something I have waited for a long time.
I do not know how I missed this album and after listening it multiple times during last couple weeks I am sure it would have made it to last year's top 10 list.
Excellent blend of death, black with some clean vocals. Very interesting album that is certainly not for everyone as you can probably see from album cover and lyrics

Now I am sure will be excellent.
I would really enjoy seeing them but I think maybe Talin alis as close as they are coming to Cardiff.
I look forward to you posting some photos in the concert thread.
I also have your recommended ear protection arrive today, so if Haken are a bit to loud I will at least think about engaging them. Thanks again for the recommendation

I do not know how you get so good photos in dark shows. I tried to get couple in Accept show (that was actually one of the best concerts I have ever been) but photos were not good and not worth posting.
Try MusicSafes at home first, at least for me it took couple tries to know exact angle that works best. I have used strongest protection during last concerts and sound was still good.
That sounds like an excellent idea and I will try on the weekend

I mostly take concert photos with my Google Pixel 6A.
Gave up with the iphone and my OnePlus is better but the Pixel wins in the dark hands down. Highly recommended for late night concerts
Cover art is terrible

(but if it was a comic book cover I would be loving it)
Music is pretty hard hitting and powerful.
Added to my library thanks
Yes cover art is not good and I much much prefer cover arts like, for example, last year's albums from An Abstract Illusion, Disillusion or Swallow The Sun. Those are vey nice and stylish, especially in physical albums.
And now I am sad… Wilderun just cancelled part of their tour dates and they are not coming here in early April

Yes I prefer more atmospheric cover's rather than shocking ones, especially if they go out on display. My wife banned me putting out one Moonspell CD while it was playing, but thankfully I have very few covers like that in my physical library.
That's bad news about Wilderun tour, I am sure they would have been excellent.
Woe is better

and such a good album but I have to say I have listened Woe much more than that. So I need to catch up and also listen Illuminate The Path more.