In spite of what is indicated, both of these devices are thru being set up and both play without any problems. As is apparent, both DACs are being fed by RPi (4) running Ropieee.
'LVR' is an iFi iDSD Pro. 'Topping' is a Topping D90. Core machine is an i5 NUC connected via Ethernet.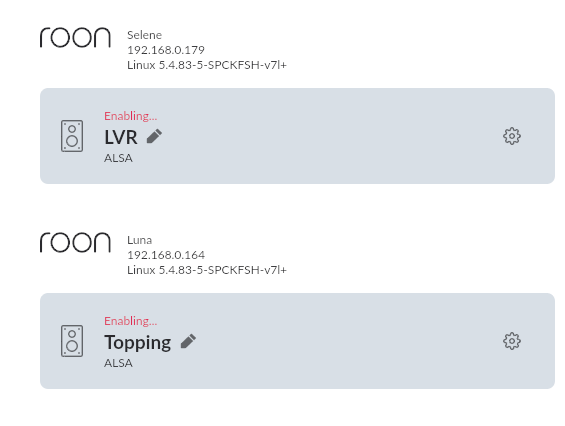 Just another misleading PITA message?
I don't think this is a @spockfish problem.