Roon Core Machine
NUC i3
Networking Gear & Setup Details
Enterprise grade meraki network
Connected Audio Devices
Ps audio direct stream
Number of Tracks in Library
12028
Description of Issue
Roon arena to be completely missing an album (possibly several) from my library. Fink is the artist, and biscuits for breakfast is the album. It's been in my collection for years and has at some point been played via roon.
But I went looking for it today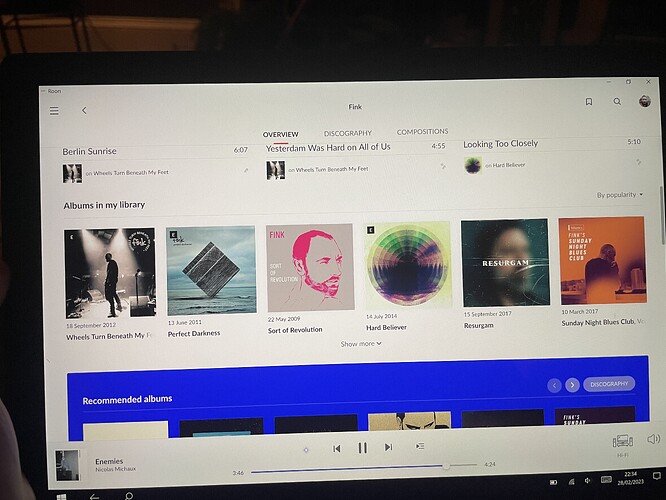 Totally missing, this is the only album roon knows about, yet the file is in the same directory and format as most of the other albums
To play devils advocate I moved the folder to my cd rips folder to get it to force a rescan of the file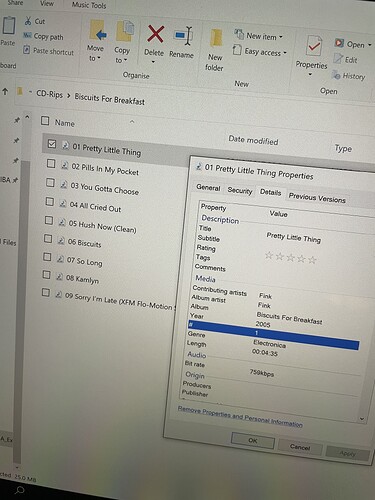 You can see the file is there, it has some of its own tagging, the artist is right. So why on earth is roon ignoring this album?