I've noticed some examples recently where i would expect to see an Album listed in an artist's page that isn't. Please see the example below for Paul Westerberg -
The artist names not only lists his pseudonym for one album at the bottom of the picture it has links for both bands which he was a member of that i have albums for.
When i scroll down to the list of albums below i see the following listed (clicking on all albums for picture purposes) -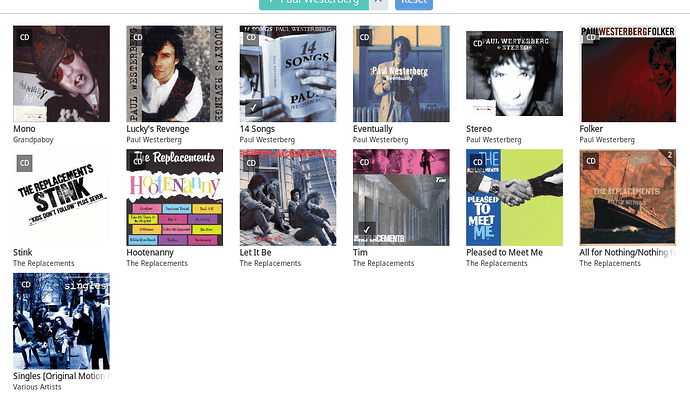 Noticeably missing from The Replacements albums are All Shook Down and Don't Tell a Soul (both in my library), which is sort of ironic as they are both pretty much Westerberg solo albums.
Also missing are albums with The I Don't Cares on both his artist page and on Juliana Hatfield's page, even though both are listed as members of the group. is this an issue with the metadata for each album? if so where can i fix this at?