Content you're reporting an issue with
I have the 50th anniversary reissue boxset 'Teaser And The Firecat' from Cat Stevens and I have meta-data issues with some of the songs.
For example: Bitterblue. The Song is included 8 times - but only 5 times a composition can be found.
Have you made any edits to this content in Roon?
No
Is this content from local files, TIDAL, or Qobuz?
Local
Screenshot of import settings
Some songs with composition, some without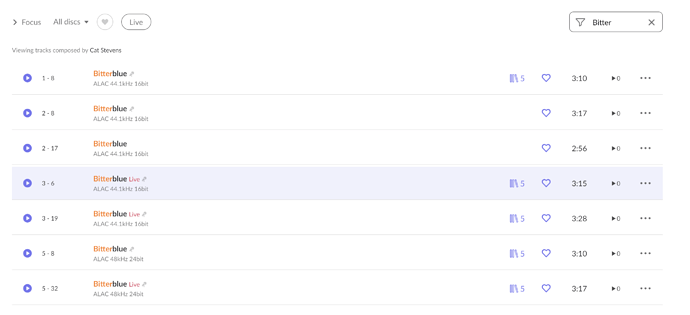 Credits for a track with composition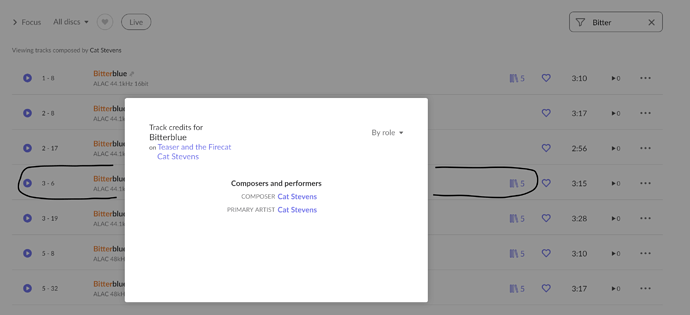 Credits for a track without composition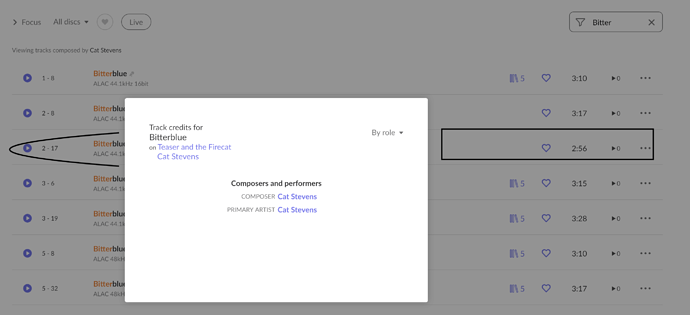 Description of the issue
There are some more songs in the boxset with the same issue.
What can I do to change that.
Thank you,
Wolfgang