Hi @noris I'm not sure if this is the same issue but two day ago I joined Qobuz, a new account. I exported my Tidal favourite albums (via Soundiz) to Qobuz and then set up my account in Roon.
After a synchronising Roon/Qobuz only 152 of 472 albums appear in Roon Library.
I have cleared the Roon cache and resynchronised, logged out & in many times but can't get the missing albums to appear.
Roon/Browse/Qobuz/My Qobuz/Favourite Albums/More… shows all 472 albums, they just don't all appear in the Roon Library.
I may be missing something here but would appreciate your thoughts.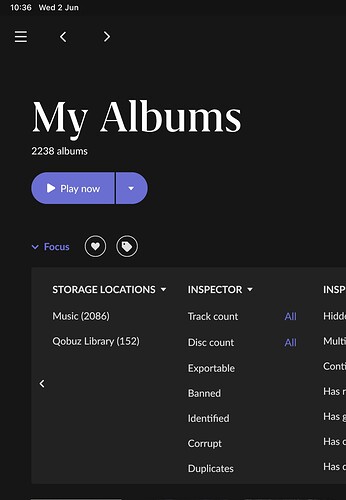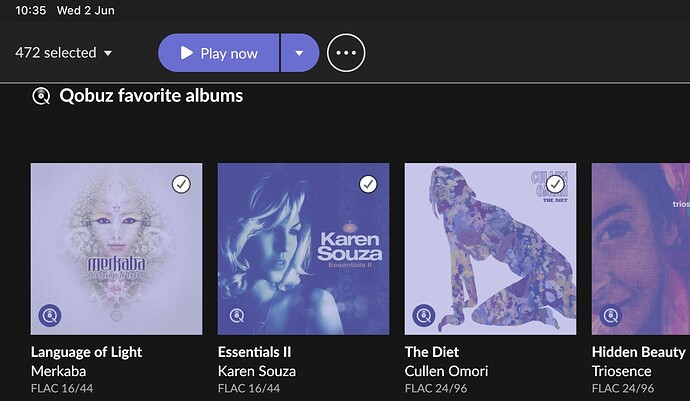 !