Hello, I need your help with this.
Core Machine 1 - PC
Windows 10 Pro 64 bit (10.0, 18362);
Roon Core 1.7 (571)
Core Machine 2 - Laptop
Windows 10 home 64bit (10.0, 19041)
Roon Core 1.7 (571)
Audio Devices
Allo Usbridge
Audioquest DragonFly Red.
Netowrking
Router Mitrastar GPT-2741GNAC (Only working as router - Currently WiFi is off)
AP Dlink Dir-825
Roon remote devices
Samsung Galaxy S9 - andorid 10.
Ipad Air 2 - IOs 13.5.1
Description Of Issue
Sometime in may, I lost Tidal artwork only in the remote devices.
I use roon most of the time to enjoy Tidal. Everything was OK until last may when suddenly Tidal artwork disappeared from my roon remote devices. Although, Tidal Artwork on Core Machines still works well.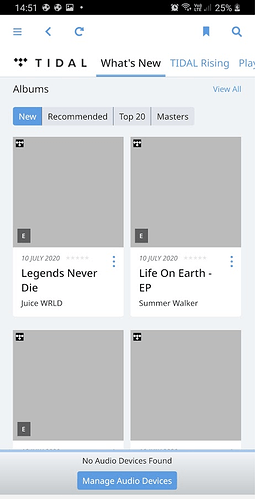 I have tried all the following without success:
Clear cache (roon Cores and remotes).
Tried increasing and decreasing memory for artworks (Cores and remotes)
Reinstall Roon remote in remmote devices.
Connecting Roon Core 2 via Ethernet.
Checked Windows Defender and firewall excepctions. Also I tried turning Windows defender off.
Disabled my DLink AP and turned Wifi on in my router.
Reinstall Roon Core (Both Machines).
Reinsatll Windows O.S on Core machine 2 (It was scheduled at all) and install Roon Core.
I Have configured Roon Backups on Core Machine 1 into a route on my Wondows D partition.
Nothing works.
Something to take into account is that Tidal by itself does not have problem on my Smarphone and my Ipad.
Another 2 important points:
From my Roon remote, when I select a Tidal album to be added on library, sudennly Artwork for that album appears.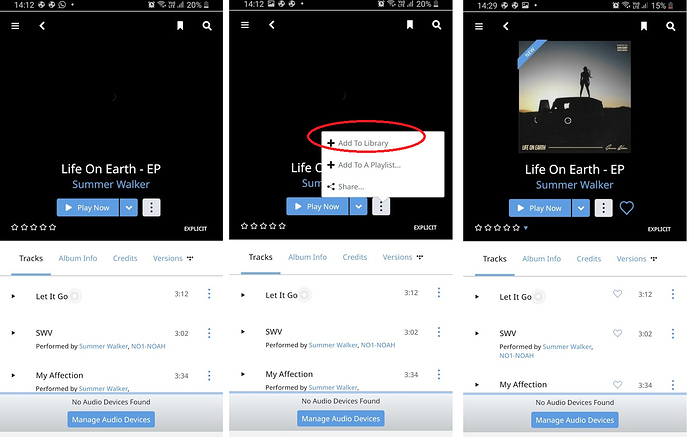 When I Configure my Smartphone (roon remote) as a 4G internet hotspot for my Laptop (roon core) - Obiously I dont have conection to AlloUsbridge - All Tidal artwork is OK.
Regards,
Fernando C.