This ripped CD has 6 symphonies, but Roon shows them without grouping the tracks into symphonies: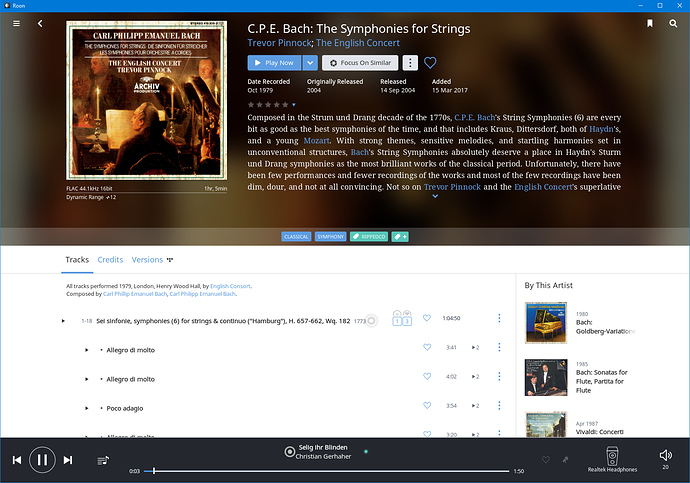 I tried using MP3Tag to add WORK and PART tags (eg, for the first track, WORK = Symphony No. 1 in G Major and PART = Allegro Di Molto), but that made no difference.
I suspect Roon is getting its information from AllMusic (https://www.allmusic.com/album/carl-philipp-emanuel-bach-sinfonias-for-strings-nos-1-6-mw0001840924) and not letting me override. I must say that Roon's intransigence in ignoring suggestions via file tags is getting tiresome. [Update:] I found the right tool in Metadata Preference (see below); so I'd say it's Roon buried features that are a pain.