A strange situation. Roon appears to recognise this "Four Seasons" Pinnock disk as it does display the correct album cover. Here it is at DGG:

Yet when identification is attempted we get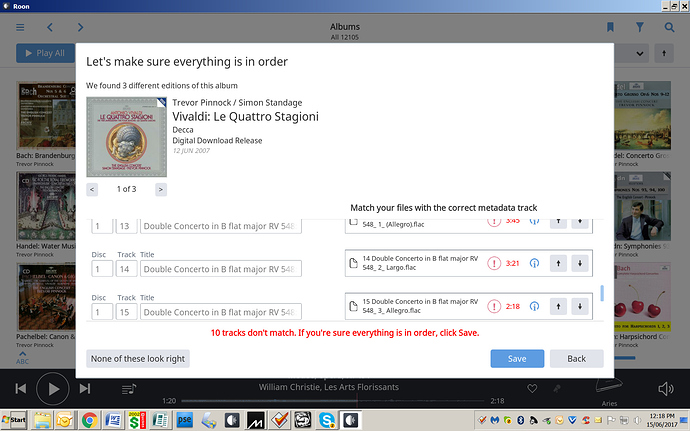 The one shown of the 3 versions has the least errors for track matching. But it does not seem to accept tracks 13 to 18 although they are on the original album.
And try as I might, I cannot seem to force the 4 seasons to display in groups of "Spring" etc yet the following two concertos do display correctly. The "Spring" etc is clearly in the tracks but Roon is ignoring it.
Not the end of the earth but frustrating and most likely linked to the identification error.
Any suggestions?