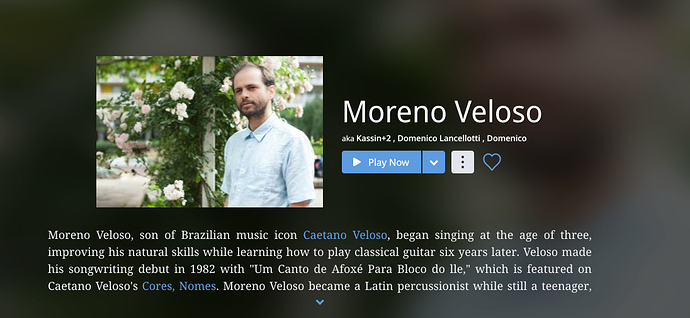 here, Moreno Veloso is NOT aka Domenico Lancellotti or Domenico. They are different people.
If you follow the link in artist "Moreno + 2"

you understand that this trio (Moreno Veloso, Domenico Lancelotti and Alexandre Kassin) has published albums credited to "Moreno+2" or Domenico+2" (meaning and 2 more…)
So, basically, they have been mixed up.