Logistically having fixed editing windows is problematic if you need the information on, say, an album cover to finish your edits: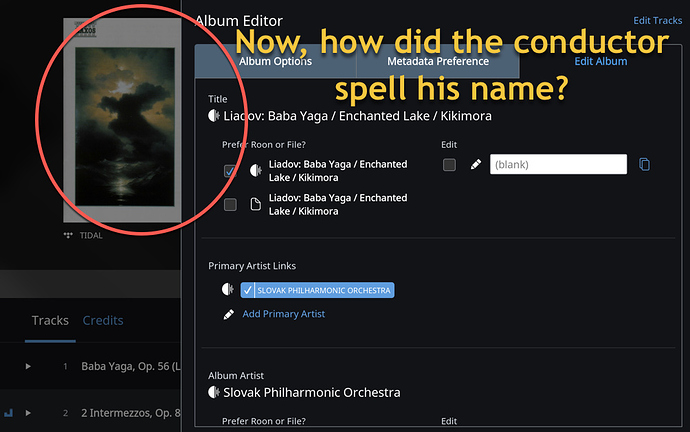 Hope you will consider changing to moveable windows, or some other answer to this issue.
Also, being able to grab text for searches and cut/paste jobs from Roon screens would be a terrific timesaver. Possible uses include:
Follow-on internet searches of composers, compositions, and/or artists
Copy and paste a well-described (i.e. linkable) composition name to other performances.
Roon searches
Logistically, these two create the lion's share of my (relatively few) WTF moments.