I'm having a problem with an album whose path Roon seems to forget. I moved my entire iTunes Media folder from it's standard OS X location to a NAS (but kept the library and XML data in place). I used iTunes feature for relocating the media folder and then copying everything to it, so that iTunes' own paths would be updated.
Most of the songs play just fine in Roon, but all of a sudden some refuse to play. When I take a look at the path displayed in Roon, it shows the old local path. Restarting RoonServer seems to fix the issue and display the correct path.
I did this yesterday, but I just had to do it again, so I'm not sure what's going on. It seems Roon confused the paths once again.
Here Roon is confused and shows the old path: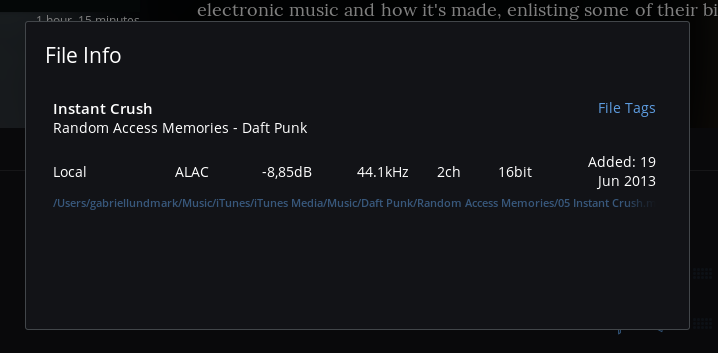 But when clicking on File Tags, Roon displays this, which is the new correct path: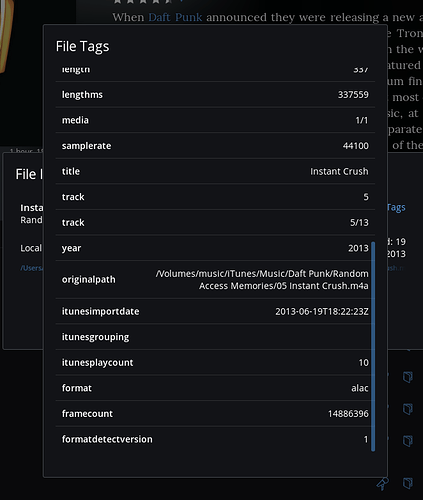 And just now when I was typing this, it started working again. So really, I have no idea what's going on here.