thanks for yesterdays support @BrianW @Bill_Swartz @AnimalOnDrums
i'm still struggeling with the following topic: even when compositions or part of compositions are identified at album level, some are NOT shown as a recording at the composition view.
here is an example (tracklisting of the album):


as you see both tracks are recognized as part of a composition.
the first track (…figaro…) is shown in the composition listing, the second (…KV 467 …) NOT
track figaro (correct):


track KV 467 (missing here):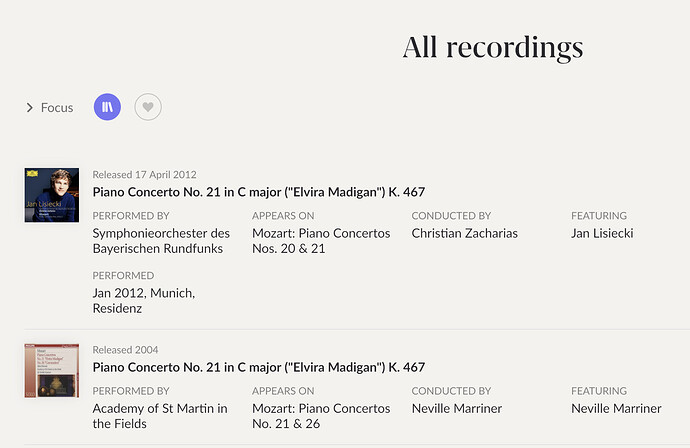 what needs to be done, that the track KV467 from album "colours of mozart" is listed as a recording in the composition view? thanks for your ideas.