Folks: I have a single track (Get Behind the Mule) from a 96/24 flac download (Tom Waits' Mule Variations) that is showing up as an authenticated MQA track (see screenshot). When I play it nothing happens and it locks up my Directstream/Bridge II combo. I have to re-boot the DS!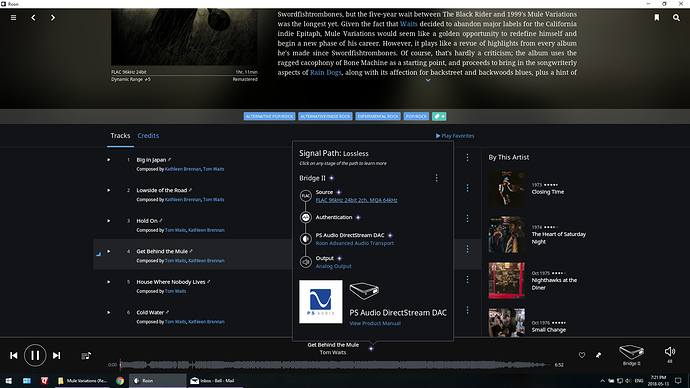 This file came from HDTracks. I have downloaded it twice (in case it was corrupted somehow) but with the same result. Also sent screen shot to HDTracks to see if they have an issue with file
Anyone else have this version of the track? Anyone else able to play it via DS/Bridge II?
Any help would be appreciated
Thanks, Dave