Today for the first time in several weeks I ripped a new disc. This classical disc is Berthold Goldschmidt: Overture "The Comedy of Errors" and "Greek Suite"/Erwin Schulhoff: "Ogedala". The Greek Suite and Ogedala are multi-part compositions but, unfortunately, despite my best efforts, they will not display properly as multi-part compositions.
I have ripped thousands of these types of discs with very few problems. In the very few cases where problems have occurred, I have been able to solve them. However, in this case, several hours of effort have been in vain.
As a test, I ripped another multi-part composition disc and that also did not work properly.
The result is that the Composition does not display properly. In the Track listing, the work title should display in a heading with each part/movement underneath. Also, when one goes into the Composition, it lists each movement as a separate recording.
I have tried everything that I can thing of including re-ripping and retagging and I have rebooted my Nucleus Plus a couple of times. I have not changed any of the settings. The Multi-part Composition Grouping option under Album edit does not give me any useful options and defaults to "prefer Roon". Under import settings I have always had the multi/part grouping set to "File" as a preference. Also, unidentifying the album does not made any difference.
In the past few days, I did migrate to a new computer but that should make no difference as my media files are attached to the Nucleus Plus and that hasn't changed.
I hope a solution can be found to this problem. It is EXTREMELY annoying.
I will try to attach some screenshots. The first screen shot displays part of the track listing and the second screenshot displays part of the Composition (Greek Suite listing). Screenshot 3 shows how the tracks should display.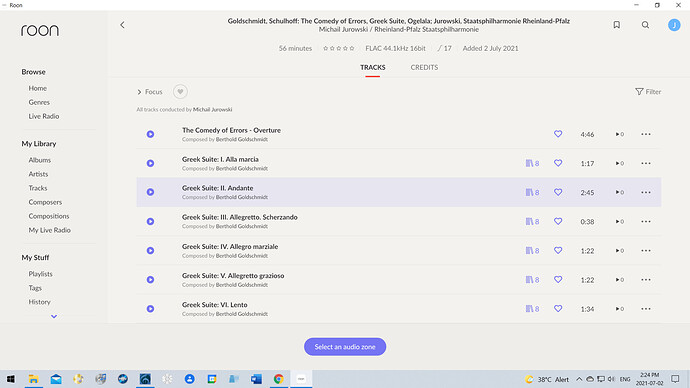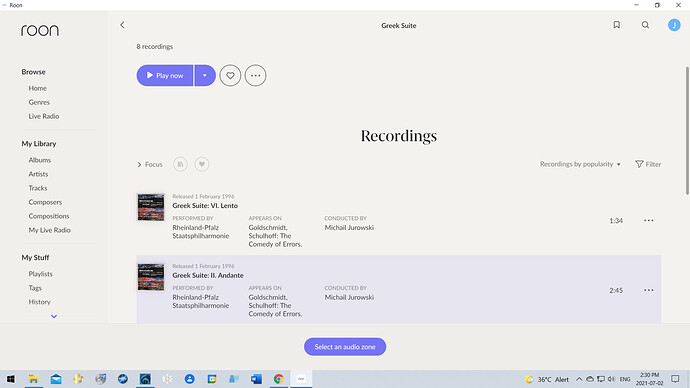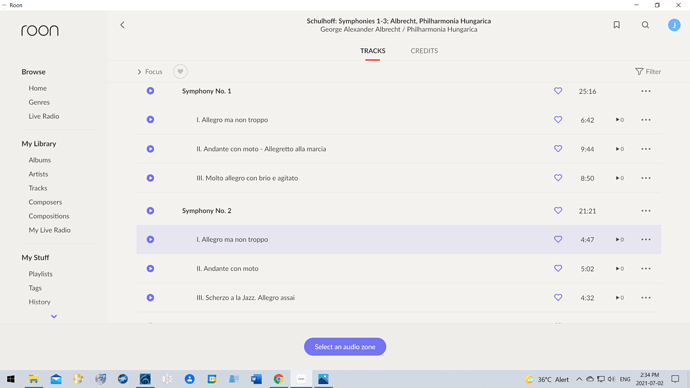 This should probably be moved to Roon Support. Can someone do this for me?
Jim