Hi all,
I can't find this feature in the manual.
On the top right hand corner there's a Part 1 of 2 indicator. Funny thing is, it's the same track twice. It is not like I have the same track twice on collectors album or anything. This happens with several tracks.
On one occasion it was in 19 parts, but those were all different. That may have been an album that was not properly cue-splitted. Soon as I find that one again I'll know more.
There is a locked topic called 'Multipart tracks' which sort of describes what I see but there is no solution there (seems to have resolved itself; I like those best

)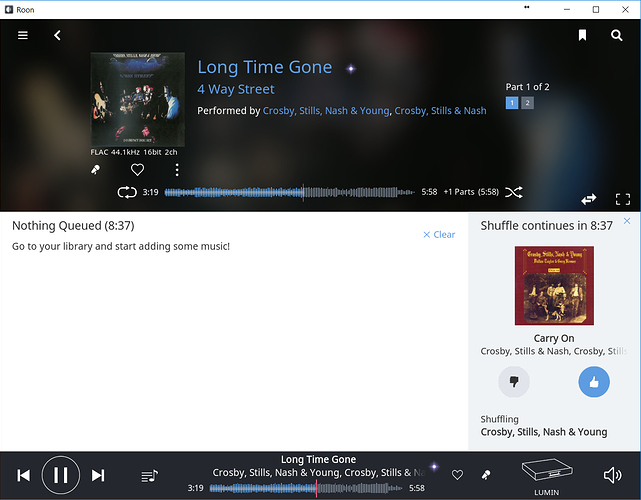 Addition:
Ooh boy, it's worse than I thought. It's not occasional, it's almost consistent. I selected this artist as an example because I remebered seeing it here. Now 7 out of 10 tracks show this behavior. Something to do with not properly clearing playlists, maybe? Funny thing is, I've got nothing Queued.
2nd Addition:
It's sspreading like a plague. Half the files in my Blues genre are now double. Any link to using both my own Genre and Roons?