Earlier today I purchased an album and by mistake got the 192-24 FLAC version. Later I saw DSD 256 available the the site let me have a version of that. The "versions" tab correctly shows that I now have a FLAC version and a DSD version. I am confused by it showing both DSD 128 and 256.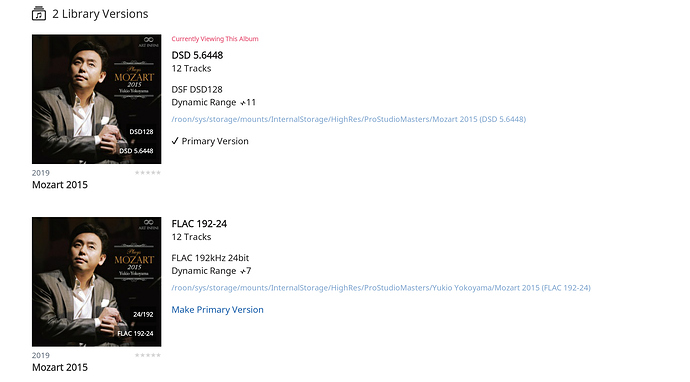 When I look at the directory that has the DSF files I see only 1 version. Why some files include "256" prior to .dsf and others do not is interesting:

For this reason, I think I only have files for 256 downloaded.
Finally look at they dynamic range difference between the FLAC version and the DSD version. Why the difference in this case?
Thanks