Nucleus+
Netgear Nighthawk Ethernet
Naim Uniti Atom
I have problems adding multi-disc sets into Roon.
The latest is Lamp Records - It glowed like the sun/ The Story of Naptown's Mowtown 1969-1972. I have 4 folders for each CD. I've tried copying all 4 together and individually. Only one is displayed and only the tracks on one of the CDs. Perhaps there's something in the metadata, f so how do I change it and to what?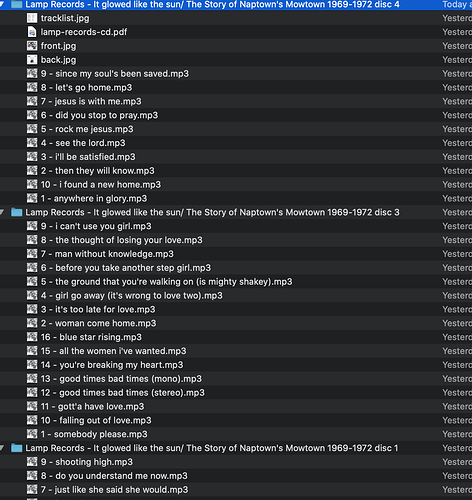 I tried puting the 4 folders together in one folder and copying it to the Nucleus and only disc 3 and disc 4 displayed in Roon.