Core Machine (Operating system/System info/Roon build number)
Roon Rock on a NUC7i5 with latest version 1.7 build (511)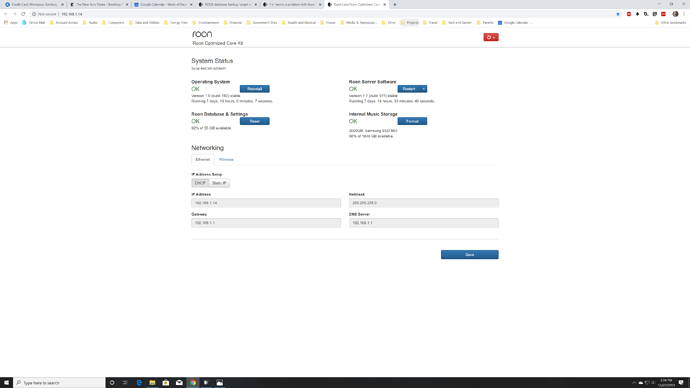 Network Details (Including networking gear model/manufacturer and if on WiFi/Ethernet)
Comcast internet with eero mesh router, highly modified tp link network switch and 2 TP-Link Gigabit Ethernet Media Converters to reduce noise, connected with cat6 or higher cables
Audio Devices (Specify what device you're using and its connection type - USB/HDMI/etc.)
PS Audio Direct Stream DAC with Bridge networked to above roon rock streamer plus a couple of raspberry pi's with audio hats loaded as roon renderers for music in the sun room, garage or outdoors.
Description Of Issue
Somehow after loading everything on my NUC I ended up with every album showing up twice on all of my Roon controllers, under "Versions". In each case the first version of the same album is listed as located at… \Rock\Data>Storage>InternalStorage>Artist>Album and the second one is listed as located at Roon Optimized Core Kit Internal Storage>Artist>Album. They are exactly the same album. I don't really want to delete one or the other and I dont' want to have to go through and delete over 1,000 albums. Here is a screen shot of the situation.