Core Machine (Operating system/System info/Roon build number)
Windows 10 (2016 LTSB) build 756
Network Details (Including networking gear model/manufacturer and if on WiFi/Ethernet)
n/a
Audio Devices (Specify what device you're using and its connection type - USB/HDMI/etc.)
n/a
Description Of Issue
Checked on both Win 10 and iPad
In 'My Live Radio' a previously added Stations from 'Live Radio'. If the station is no longer available you cannot delete it (but still try and play it) - Example: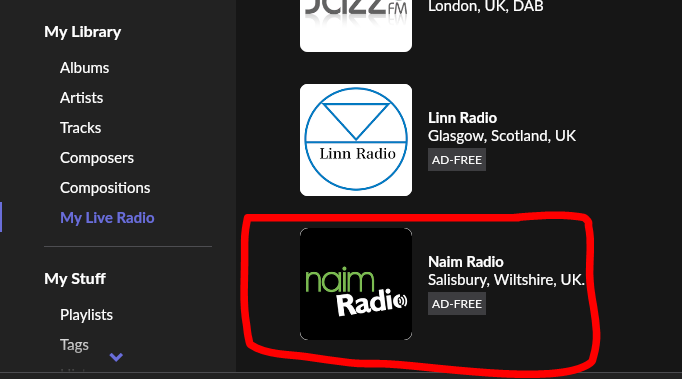 Clicking on this, I get:-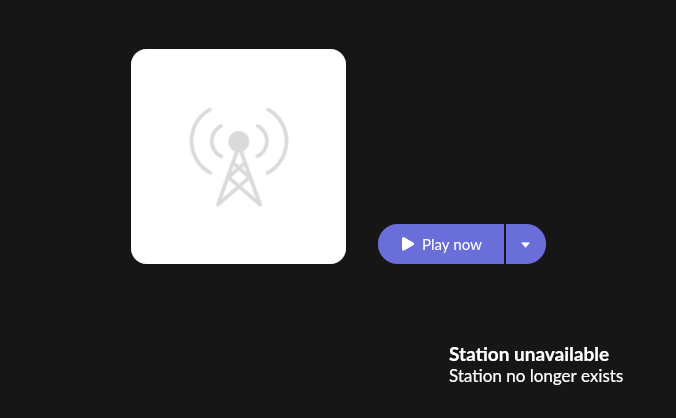 So I can still click play an nothing happens; but 'three dots' is missing so I cannot delete it.
(workaround is to right click from the in the first screen, with '1 selected' you can they hit the 3 dots and delete it)
It looks like this stations has been removed or delete from the central database? as when I search for naim radio I get I completely different logo.

all other stations are working ok.
Thanks