In the Michael Ponti Vox Box "Romantic Piano Concerto, Vol. 2," Roon substitutes a different composition in place of the Moscheles Piano Concerto No. 3.
Here is track 1 playing. Notice that the track information is much closer below than above. Below, the composition is correct, and only the opus number is wrong.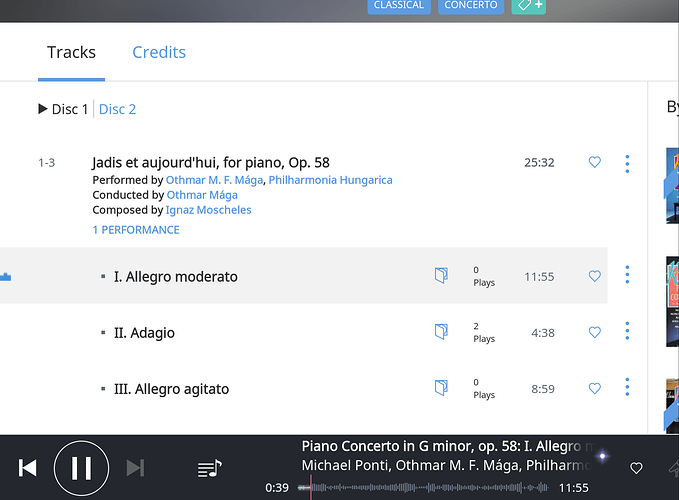 Here is a screen from the track editor. Both Roon and the file give the correct composition (though Roon has the wrong opus number), but the track list for the disk does not.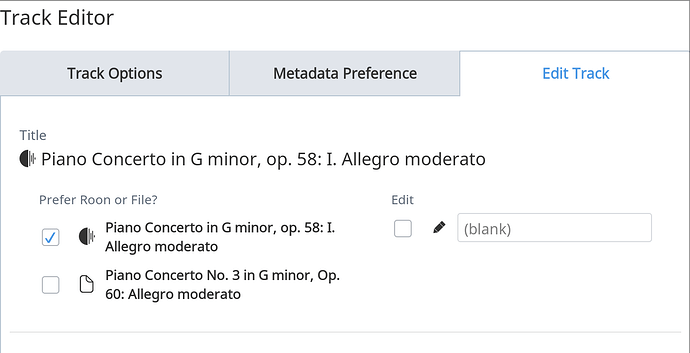 Roon ignores my request to use the file info. Is the only fix to revert to "unidentified?"
-SK